Skin care and beauty are two massive industries—both in the U.S. and worldwide—and they're only continuing to grow. According to The Skincare Report from The Skin Store, Americans will spend up to $17,000 on skin care in their lifetime. That comes to about $322.88 monthly!
The same study also reports that interest in men's skin care has grown 411 percent in the past five years. Beauty is a priority for all of us! And if you think taking care of yourself—a la skin care, hair care, makeup and nails—is just for women, think again.
Of course, $17,000 over a lifetime is a heck of a lot of money. But you don't have to break the bank to get quality beauty products (and you certainly don't have to spend thousands of dollars).
11 Affordable Luxury Beauty Products on Amazon
There are plenty of luxury beauty products that aren't too expensive. Because we're of the humble opinion that everyone deserves quality products, we've rounded up 11 affordable luxury beauty products available on Amazon. As always, the prices listed may fluctuate over time.
Tata Harper is synonymous with "luxury." As such, the skin care brand has become a fan-favorite amongst beauty bloggers and influencers. Most notably, all TH products are 100 percent natural—full of botanical ingredients that are non-toxic and free from fillers, synthetics, artificial colors and fragrances—and are made fresh on their farm in Vermont.
As a general rule, opting for Tata Harper is always a good idea, but we get it: Some of their other products can be pricey. If you're on a budget, the Tata Harper Resurfacing Mask provides a beautiful glow, refines pores and even smoothes and softens skin texture using 18 high-performance botanicals. It's a must-have.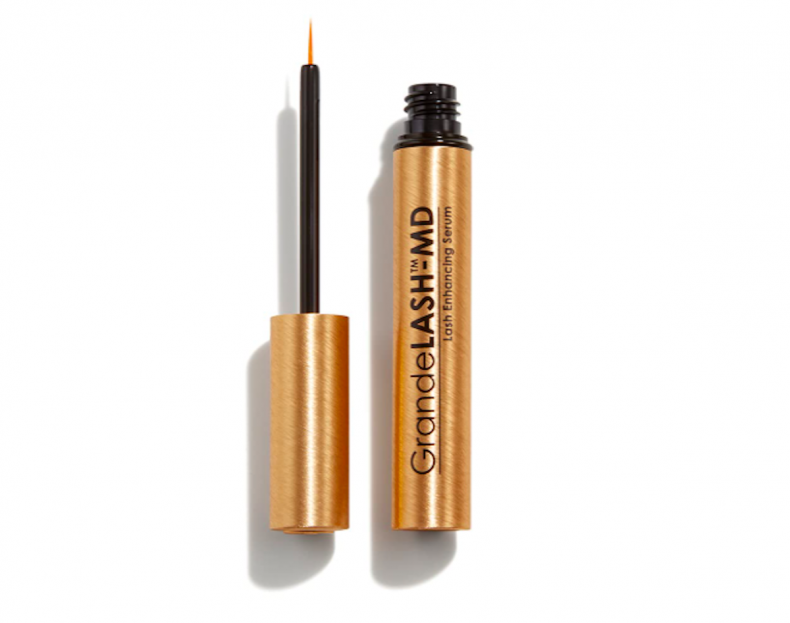 While it's not a mascara per se, but the Grande Cosmetics GrandeLash-MD Lash Enhancing Serum is about to be your favorite eye product in your makeup bag. (Yes, even more so than your favorite mascara.) Quite frankly, people love this sh*t! With a 4.4-star rating and more than 20,000 reviews on Amazon.com, what makes it a standout beauty product is its ability to form longer, thicking-looking natural lashes. You'll never have to spring for falsies or shell out for a lash lift again!
One Amazon.com reviewer wrote, "I love love love this stuff! It really works, and I highly recommend it. I just ordered another three-month supply. I noticed a difference after about one month of using. My lashes are longer and fuller. Absolutely love this product."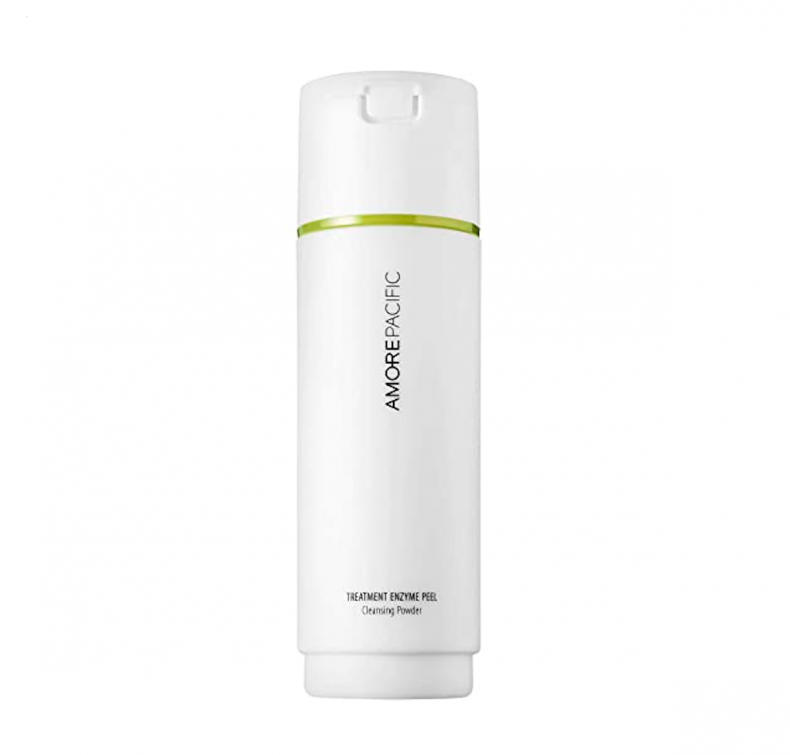 Always paraben-, sulfate- and phthalate-free, the AmorePacific Treatment Enzyme Peel Cleansing Powder uses papaya enzymes to support healthy cell turnover and lotus flower extract for long-lasting moisture. Use it as you would a regular cleanser (although this one transforms from powder to exfoliating foam once you wet and lather it up) to wash away impurities, remove makeup and dead skin and as a daily part of your overall skincare regimen. You should see clearer, brighter skin and smaller pores within a few uses.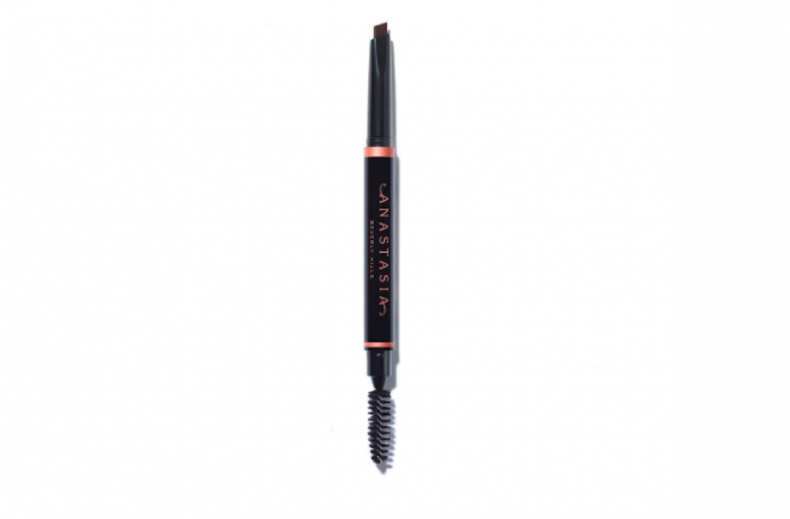 For the brow-obsessed (*raises own hand*), the Anastasia Beverly Hills Brow Definer will always be a relevant product. And not just relevant, but good. Head and shoulders above most other eyebrow pencils and pomades, the Anastasia Beverly Hills Brow Definer has a stellar 4.7-star rating and more than 8,000 reviews on Amazon.com. Providing your best feature with a matte finish and some much-needed definition, one end of this brow pencil is indeed a pencil (or more like an angled marker?), while the other is a brow brush so that you can keep all your sparse hairs in a row.
One Amazon.com reviewer raved, "This is the product I keep coming back to. The formula stays on much longer without smudging than other similar pencils and other gel/pencil combos (by the end of the day the gel starts to shift and blotch up and the formula in other pencils has broken down and worn off). Another reason I keep using this is because it's fast and easy and you don't have to be a makeup pro to create really natural looking brows."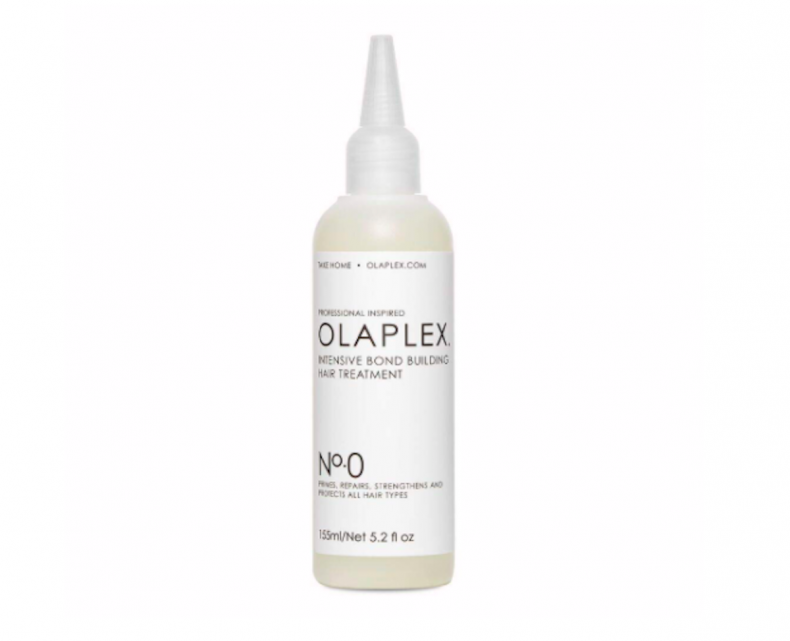 In a sea of crappy hair care products that either leave your strands feeling like straw or are riddled with chemicals that aren't exactly good for you, Olaplex is a breath of fresh air. For your hair! The Olaplex No. 0 Intensive Bond Building Treatment has 4.6 stars and more than 9,000 reviews on Amazon.com, with most reviewers posting pics of their compelling before and afters.
One Amazon.com reviewer wrote, "Love this stuff. I have long gray hair (finally stopped coloring and let it grow out); it's helped restore strength; no more breakage. A bottle lasts for about 2 1/2 uses for me. All the Olaplex products really work well. I use this with the #3. Love their shampoo and conditioner also."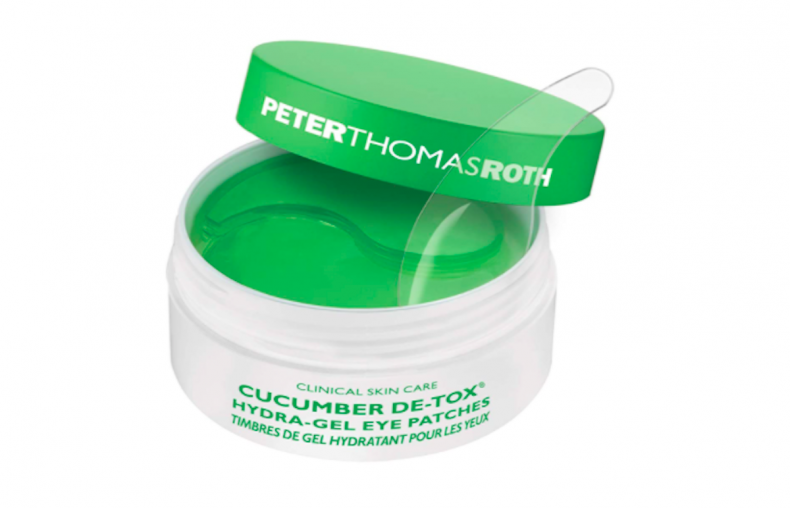 Not all eye patches are created equal, and we promise you that once your undereye area experiences the luxury lifestyle, you'll never want to go back. Peter Thomas Roth Hydra-Gel Eye Patches are simply the best out there, and there are more than 1,300 Amazon.com reviews to prove it. Using a unique one-two punch combo of glycerin and hyaluronic acid to hydrate and liven up eye bags, this relatively affordable Peter Thomas Roth product should stay on the area for 10 to 15 minutes before removing. Take them off and voilà—it's like you just left the spa!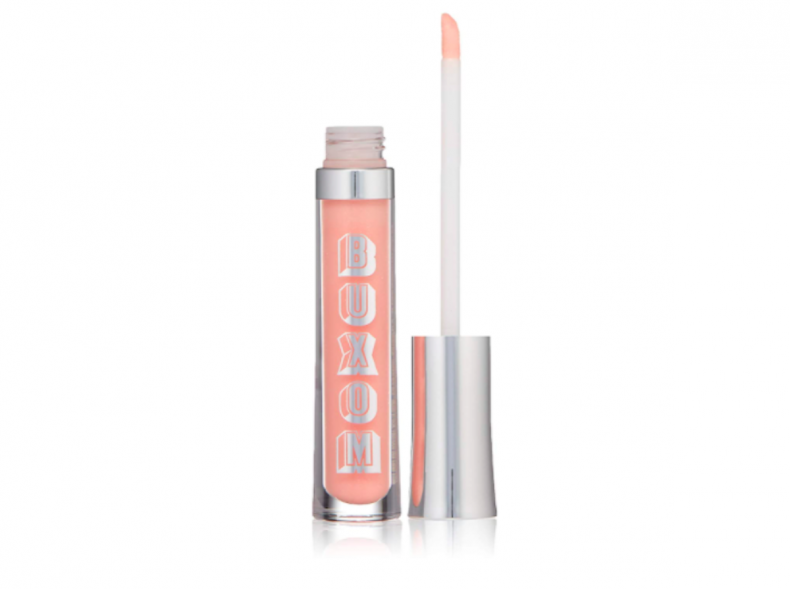 Technically a premium beauty product, Buxom is known for its effective lip-plumping glosses that provide an undeniable shine and a prominent plump to your pout. Particularly beloved is the Buxom Full-On Plumping Lip Polish—super glossy and jam-packed with moisture—which has 4.5 stars and more than 7,700 Amazon.com reviews.
One Amazon.com reviewer wrote, "I looove this lip plumper! If you've ever used a lip plumper before, then you're familiar with the pleasant (for me) tingle and the unpleasant taste, that's just a fact of lip plumpers. I purchased Kristen and I love the natural color it adds and it stays on for hours."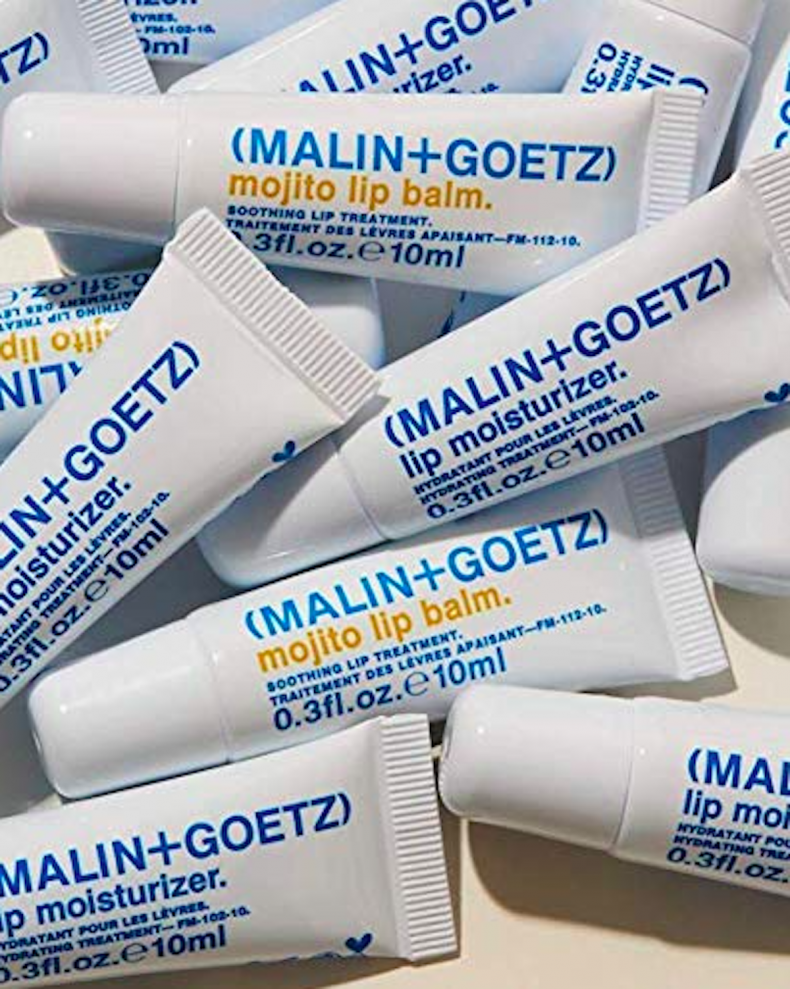 When you're not rocking your Buxom lip gloss, Malin + Goetz Mojito Lip Moisturizer is a classic go-to. Luxury, affordable, lightly fragranced, color-free, vegan and cruelty-free, this lip moisturizer repairs dry lips, soothes and moisturizes and provides long-lasting hydration. You can apply as many times a day as you like, and it's even perfect for unisex use as well.
One happy Amazon.com customer wrote, "Trust me folks the $14 price is worth it and here's why. The packaging tube is small enough to carry throughout the day. The lip balm is easily applied without much squeezing or much product usage… Here's the real ticker. Depending on your lip moisturizing needs the balm works instantly and is long lasting."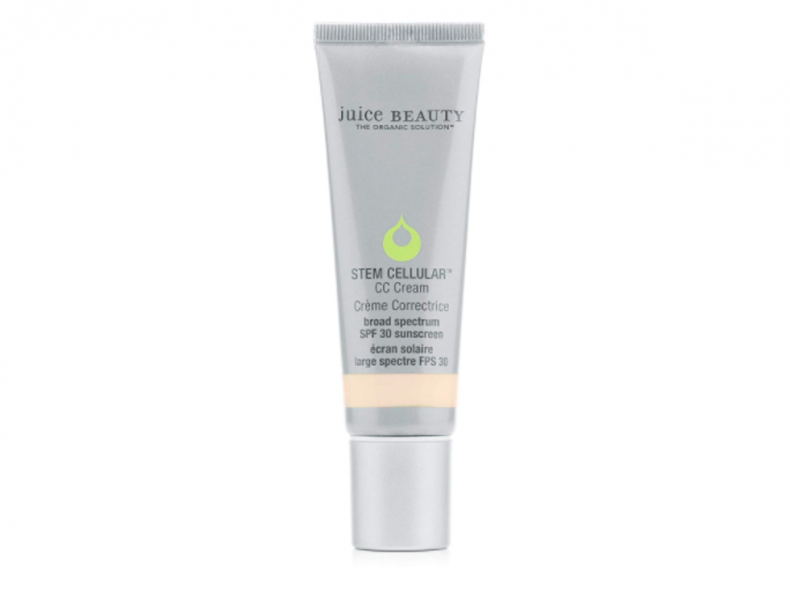 For those of us who prefer a fresh-faced, dewy look instead of a full-on makeup bake, Juice Beauty makes the perfect (organic!) solution. Their Stem Cellular CC Cream with Zinc SPF 30 is a two-in-one multi-tasking color-correcting cream that slows down the appearance of aging and perfects your complexion. It's also got broad-spectrum sun protection, which is crucial to maintaining your skin's natural plumpness and overall youthful look. You can also apply this CC cream to the neck and décolleté before exposing your face and body to the sun.
One Amazon.com reviewer wrote, "I love this CC cream! I switched to this makeup when I was pregnant, because I got too freaked out by all of the chemicals in my other make-up. It's hard to find anything with spf and decent coverage, and this fits the bill."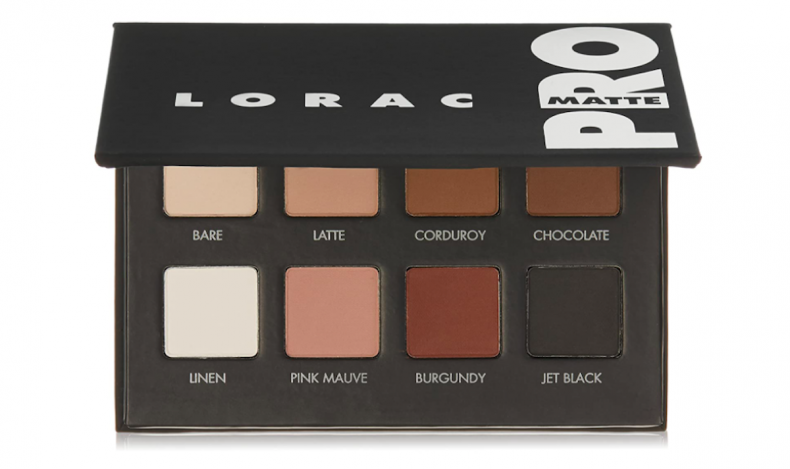 Do you have so many eyeshadow palettes that it's time to shell out for a palette organizer? Girl, same. But even if you have a palette-hoarding problem, the Lorac Pro Matte Eye Shadow Palette is one worth getting. After all, Lorac is the real deal! With eight different neutral-toned shades, 4.6 stars and more than 1,100 reviews on Amazon.com, it's not hard to see why this eyeshadow kit is a bestseller. It's buildable, versatile and really, a must-have base for a variety of different shadow styles.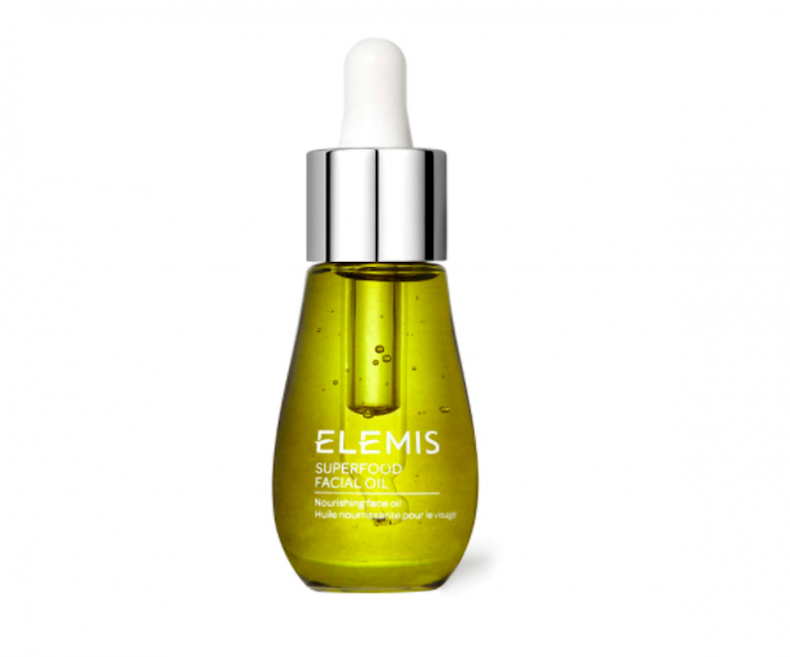 The Elemis Superfood Facial Oil is a concentrated, lightweight nourishing face oil to be used on the daily. And it won't disappoint. It feels as luxurious to the touch as it looks in the bottle, and you'll notice smoother, more hydrated skin in no time.
With a 4.6-star rating and nearly 1,000 reviews on Amazon.com, reviewers love how it absorbs quickly and the wonders it works on dark spots. "I love the feel of this product on my face. It is very soothing and smells super good. I have no more tired looking eyes. I have been using this now for a month and I have seen a huge difference of my pigmentation and darkness around my eyes I am extremely happy."
Newsweek may earn a commission from links on this page, but we only recommend products we back. We participate in various affiliate marketing programs, which means we may get paid commissions on editorially chosen products purchased through our links to retailer sites.
https://www.newsweek.com/11-amazing-affordable-luxury-beauty-products-amazon-1638590