16 Best Sulfate-Free Shampoos for Healthy Hair in 2022
7 min read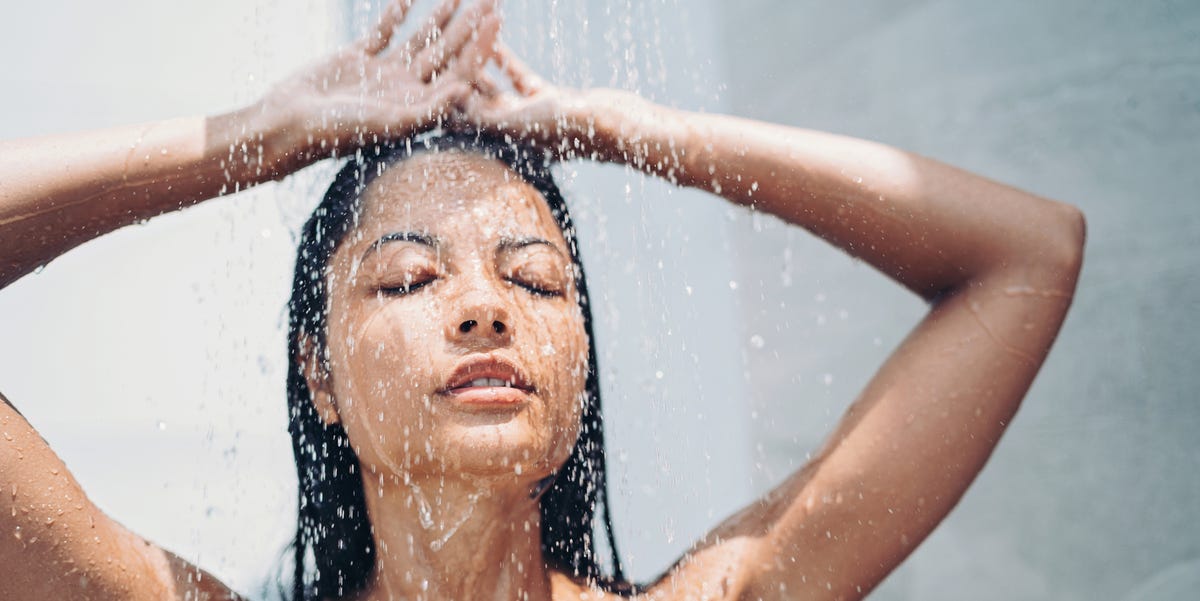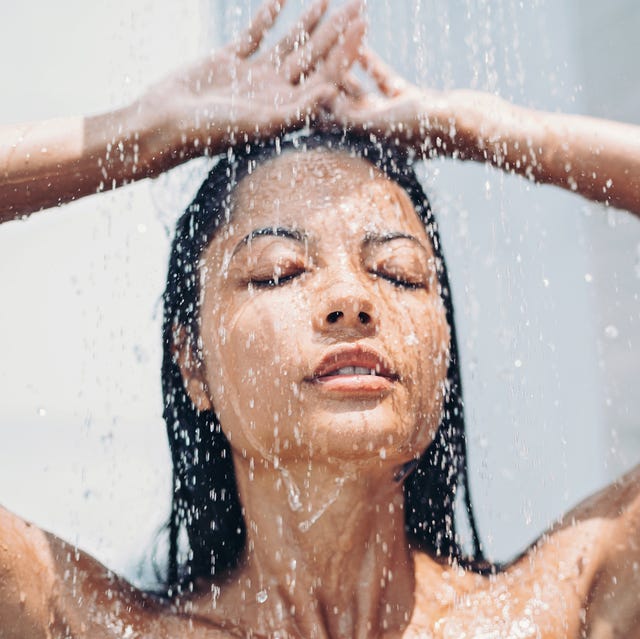 pixelfitGetty Images
Whether you have a dry, itchy scalp or just want to prolong time between getting your hair dyed, finding the right cleanser for your tresses can make all the difference. Thankfully, the best sulfate-free shampoos can help you get your hair clean, without irritating your scalp or stripping away color.
You might be wondering what sulfates even are—and you're not alone. "Sulfates refer to certain cleansing ingredients that are emulsifiers and are known to create a foaming lather when applied," explains Marisa Garshick, M.D., F.A.A.D., board-certified dermatologist at MDCS in NYC and an assistant clinical professor of dermatology at Cornell – New York Presbyterian Medical Center. "Some people may opt for sulfate-free shampoos as they are thought to be more gentle on the scalp and hair, making them less likely to strip moisture or remove color from the hair."
"While all shampoos are intended to cleanse the hair, shampoos that contain sulfates strip the color of the hair much more [rapidly] than a non-sulfate shampoo, as a Colourist this is extremely important," explains Bianca Hillier, celebrity hair colorist.
According to Hillier, you'll want to avoid parabens as much as possible, too. "Parabens and sulfates are the chemicals in most shampoos and conditioners that strip the color out of the hair," she says. "They aggressively can cause a number of problems for your hair including drying, irritating your scalp, fading your color, and even in some cases hair loss."
If you're thinking of trying a sulfate-free shampoo, it's important to note that these types of cleansers might not create as much of a lather. But Dr. Garshick says not to worry, it's still cleaning your locks. "As sulfate-free shampoos don't create as much of a foaming lather, they may initially not feel like you are getting as deep of a clean, but they are still effective at shampooing the scalp."
Ahead, find expert-recommended and top-rated sulfate-free shampoos to get your healthiest hair and scalp yet.
Advertisement – Continue Reading Below
1
Best Overall
Dove Hair Therapy Shampoo for Damaged, Breakage Remedy
"This sulfate-free shampoo works to strengthen the hair leaving the hair looking thicker and healthier. In addition to being sulfate-free, it also is formulated with the Nutrient-Lock serum and potent moisturizers to nourish the scalp and hair, helping to nourish the hair and the scalp," says Dr. Garshick.
2
Best for Dandruff
First Aid Beauty Anti-Dandruff Shampoo
"Especially good for those who are dealing with dandruff, this sulfate-free shampoo is gentle on the scalp and hair, while also incorporating 1% pyrithione zinc to help eliminate flakiness due to dandruff," Dr. Garshick says. "Additionally, it also contains calendula and vitamin E helping to keep the hair looking and feeling soft and smooth."
3
Best for Dry Hair
L'Oreal Paris EverPure Moisture Sulfate Free Shampoo and Conditioner
Dr. Garshick calls out rosemary as a powerhouse ingredient in this shampoo, that helps "replenish moisture to leave the scalp and hair feeling soft and smooth. This sulfate-free formula is especially good for those with dry hair and is great for those with color-treated hair as it helps to keep hair color pure."
4
Best for Processed Hair
Olaplex No.4 Bond Maintenance Shampoo, 8.5 Fl Oz
Hillier says this option is perfect for processed hair, "if your hair is on the more oily side this is perfect. This works well on all hair types and texture plus it has a patented bond-building formula to build the strength and health of the hair from the inside out! This is sulfate-free, paraben-free, and vegan!"
5
Best for Adding Moisture
Aveeno Pure Renewal Gentle Shampoo
Dr. Garshick says this shampoo's seaweed extract is the powerhouse ingredient here, offering a gentle cleanse for the scalp and helps optimize moisture levels. "I was looking for a shampoo that would not make my scalp itch. For years, I kept changing shampoo brands. It wasn't until I gave this a try and my scalp finally feels normal. I use this plus the Aveeno Pure Conditioner. I reorder when ever I am out," writes one satisfied customer.
6
SheaMoisture Curl and Shine Coconut Shampoo for Curly Hair
Dr, Garshick says this shampoo is especially good for those with curly hair, and contains coconut oil, hibiscus flower extracts, silk protein, and neem oil to keep the hair hydrated and protected. It is both sulfate-free and phthalate-free so it is gentle on the scalp and hair.
7
shu uemura Urban Moisture Deep Hydration Shampoo for Dry Hair
Hillier says this is perfect for dry hair, "use whenever your tips feel dryer than normal, the shampoo will moisturize as you lather." And shoppers love it, too. "This shampoo is amazing! Normally I have to shampoo my hair twice in order for it to feel clean but this stuff works great. I only shampoo my hair once and it has a great lather. It does not leave my hair feeling gross," one happy customer writes.
8
Iles Formula – Haute Performance Shampoo
"Aside from the scent, this amazing combo gives hair the correct PH balance needed to complete a healthy tress," Hillier says. This shampoo works to cleanse your locks while keeping them nourished thanks to silk proteins. It also helps to detangle and repair damaged hair.
9
Alterna Haircare CAVIAR Anti Aging Replenishing Moisture Shampoo
"An amazing product that gives nourishment from natural wear and tear," Hillier says. The shampoo has a near-five-star rating and 1,000 reviews on Amazon, too. "In just a couple of weeks this has transformed my hair. I'm in my 50's and color my hair…certain times of the year it just becomes so dry that the natural curl/wave texture looks more like a tumbleweed 🥴. This has made my hair SO SOFT!" writes one happy customer.
10
Authentic Beauty Concept Hydrate Cleanser
This hydration set is great for all hair types and textures, says Hillier. "This formula helps deliver a balance of moisture and minimal proteins to give hair the right amount of strength and hydration."
11
Baebody Tea Tree Oil Shampoo
A brand with a cult-like following, Baebody recently rebranded and is easing itself into the hair game. Their Tea Tree Oil shampoo does not disappoint. All products use natural ingredients, are cruelty-free, paraben-free, sulfate-free, phthalate-free, non-GMO & made in the USA."I was nervous trying this because of all the various oils in this shampoo. My scalp psoriasis thanks me for getting it. My scalp isn't near as scaly and it doesn't itch anymore. No build-up whatsoever despite the different oils," says one satisfied customer. "I hope they come out with a conditioner next."
12
Aveeno, Fresh Greens Blend Sulfate-Free Shampoo with Rosemary, Peppermint & Cucumber
Infused with rosemary, peppermint, and cucumber for a cooling cleanse, this shampoo elevates your hair all why being sulfate-free, dye- and paraben-free, and safe for color-treated hair! "It does make your hair thicker when you use it I LOVE IT!!! I can't go without it now & I also love the apple cider vinegar one!! They both do what they say. AMAZING."
13
Love Beauty and Planet Volume and Bounty Thickening Shampoo For Fine Hair Coconut Water & Mimosa Flower
Formulated with coconut water and mimosa flower, this sulfate-free shampoo has a lovely scent and offers some major thickening properties. The brand says this volumizing shampoo is your best bet for fine hair, as it lightly moisturizes without leaving a greasy texture. Plus, it works to thicken and gives your hair volume and strength. "I've never found another coconut-based shampoo that doesn't have a strong scent of coconut and leaves my hair super oily looking afterward. Best one I've tried so far," writes one happy customer.
14
Mielle Organics Babassu Oil Sulfate Free Conditioning Shampoo
Made with hydrating ingredients, this sulfate-free shampoo is loved for a reason. It's full of babassu oil, almond protein, and hibiscus extract for a nutrient-packed ingredients list. "Great product for type 4 hair and smells so good!!!" one satisfied reviewer wrote.
This antioxidant-rich shampoo helps protect your scalp from all of the beauty tools you love. "I didn't think I would fall in love with this product but I did! I'm just wondering how long this bottle would last because it's so small and I have a lot of hair + it's thick. I recommend for anyone to try! My new Holy Grail 🍃" one happy customer says.
16
Headquarters Soft-Shine Shampoo
Get a rich, sulfate-free lather that will cleanse your strands without stripping them, to get your hair looking and feeling its best. "I am on day three and I am OBSESSED," one happy Walmart shopper writes. "My hair feels soft, It feels like I will be able to go longer between washes and my scalp doesn't hurt anymore! It also cleared my dandruff after one wash."
This content is created and maintained by a third party, and imported onto this page to help users provide their email addresses. You may be able to find more information about this and similar content at piano.io
Advertisement – Continue Reading Below
https://www.prevention.com/beauty/hair/g39178463/best-sulfate-free-shampoo/