20 Fashion Trends for Summer 2022 That Will Become Your New Wardrobe Essentials
6 min read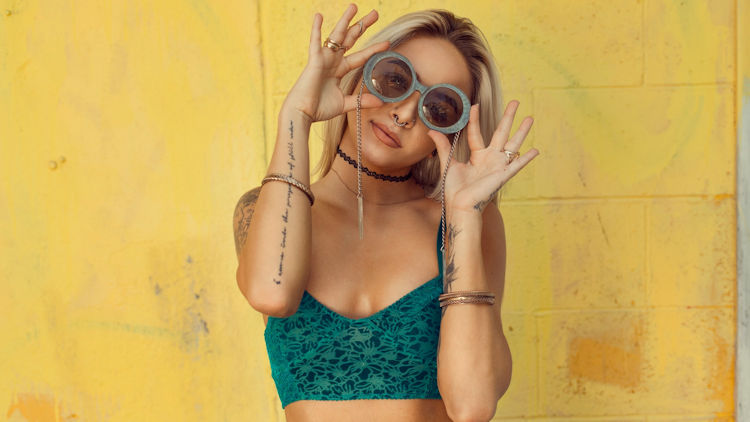 Summer is finally upon us. But with a change of season comes a change of wardrobe. Goodbye winter coats, hello summer dresses. Goodbye winter boots and uggs, hello heels and dress shoes.
Fortunately for us, the hottest summer fashion trends have already arrived!
We've scrupulously searched the runways and narrowed down the biggest trends to just 20. From a Y2K revival to micro-trends to splashes of neon, this season is all about bold styles. See what summer wardrobe essentials you need to get your hands on.
1.   Miniskirts
Micro-minis are undoubtedly going through a major revival. You've probably seen a few of your favorite celebrities rocking this garment already. The mini gives new meaning to the minimalism trend taking over clothes and jewelry this summer. Though divisive, we anticipate the mini skirt to be an incredibly popular trend come summer.
Add a mini skirt to your summer wardrobe that can be a part of your autumn closet with a cute pair of tights.
2.   Halter tops
Does anyone else feel like we've taken a trip in a time machine? Another 90's and 00's trend making a comeback is the halter neckline. The less is more craze seems to be the fashion statement for the season and this top is no exception.
We predict the halter top to be an essential staple in your summer wardrobe. Find a halter top with butterfly embellishments and you'll be ahead of the curve. Add a necklace – bijoux, diamond, whatever – for bonus points.
3.   Cargo pants
"I saw Cady Heron wearing Army pants and flip-flops, so I bought Army pants and flip-flops." – Mean Girls (Waters & Michaels, 2004)
This season's style is all about bringing back the 2000s. No longer just the typical army green, colored cargo pants have been seen on runways from Balenciaga to Givenchy.
We think this utilitarian look will undergo a huge resurgence, as many celebrities such as Rihanna, Zendaya and Hailey Bieber have already been seen rocking these trousers. Sport your cargo pants with a light bomber jacket on cooler summer nights.
4.  Neon colors
Move over neutrals, this summer is all about hot pinks, lime greens, and bright purples. From Valentino to Versace, neon colors are enormously popular this summer. This look is all about embracing bright colors to make bold statements.
Neon colors will be all the rage this season, so add these brights to your wardrobe. Mix and match hues to boost your style game.
5.   Bra tops
In line with the summer's less is more motif, the bra top will be everywhere. From bandage style to V-neck these minimal tops will be in this season.
Stay cool this summer by adding this piece to your wardrobe. It's a good way to beat the heat and show some midriff. Fashion tip: they also look pretty fly under a blazer.
6.   Baggy jeans
Love 'em or hate 'em, skinny jeans seem to be taking a back seat to baggy jeans. This trend is all about comfort. Plus this look is flattering on every body type!
Pair with a bra top and you will be unstoppable. Fashion game on fleek.
7.   Platforms
Whether sandals, flops or heels, fashion is stepping away from the stiletto in favor of chunky platforms. Anyone else remember the 2000's platform craze?
We predict this style will make a lofty resurgence, so choose a platform shoe to elevate your summer style.
8.  Unexpected cutouts
You've probably seen Kourtney Kardashian and Riri embrace the negative space trend. Que the warmer weather and cutouts will be everywhere.
Show off your neck, waist or hips this season by choosing garments with unexpected cutouts.
9.   Co-ords
I mean what's easier than putting on your two-piece outfit and jetting out the door? Requiring minimal to no styling, co-ords are set to become a summer favorite. Plus you don't always have to pair two-pieces together, why not split them up and create endless outfits.
10. Luxury brand bags
Everyone loves a designer bag. But owning one will be a must for this summer. Add a designer handbag to complete your summer look.
Whatever luxury brand you choose, pair your bag with everyday outfits or high end looks to stay on trend. If the bag features metal, try to pair or contrast it with any fashion jewelry pieces or engagement rings you might wear.
11. Crochet pieces
We're not talking about your grandma's doilies. Crochet tops, and dresses are going to be popular. Crochet pieces have negative space, embracing the cutout trend, so grab the essential bra top to layer underneath and your set.
12. Fringe
Adding a little fringe flair to your style will be a defining fashion trend this season. Dresses and skirts with flair details are going to become a wardrobe essential as the summer is obsessed with bringing back beloved fads and remixing them for today's fashion.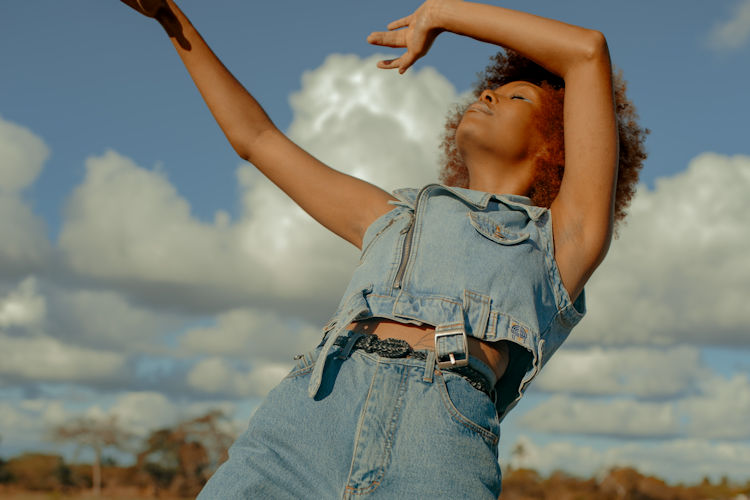 13. All Denim everything
Y2K trends seem to be, overwhelmingly, staging a major comeback. From denim dresses to denim miniskirts, jeans will be a massive trend this summer.
Jeans are never really out of style but the more denim, the better this season. Give off Britney & Justin MTV awards vibes and don jeans from head to toe.
14. Jumpsuits & Catsuits
Showing skin is in but so is showing off your figure. If miniskirts aren't for you, opt for adding a fitted jumpsuit to your wardrobe.
We predict bootleg, tapered leg, and flair cuts to be a lasting summer trend. Choose a print to really boost your style game.
15. Animal prints
Is there ever a time where animal print isn't appropriate? We don't think so. Take a walk on the wild side by adding cheetah or leopard print to your wardrobe.
Though this trend isn't exactly nuanced, we think it will be popular everywhere from the runway to the streets.
16. Monochromatic colors
Not only are brights going to be popular, but solid color outfits will be too. A popular element of summer fashion is minimalism–be it revealing designs or simple styling.
Monochromatic ensembles are another way the less is more ideal is taking hold. Adorn yourself from head to toe in neon green and flaunt two fashion trends at once.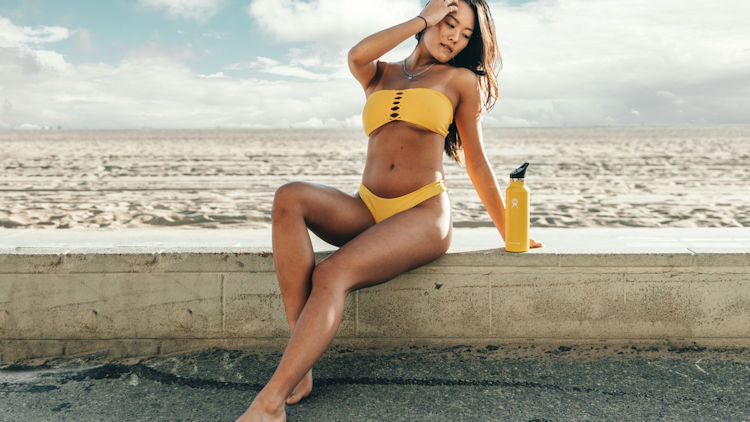 17. Say hello to yellow
There's no coincidence you've seen a lot of yellow on this list. We predict that yellow will be the it color of the season.
To be on trend, add any yellow pieces to your outfit. Summer is all about brights, and yellow will outshine them all.
18. Low-rise pants
Y2K reigns again. Like it or not the low rise waist is making a name for itself, again.
High-waisted jeans seem dated this year so if you want to be on trend pick up a pair of low-rise trousers or skirts.
19. The need for net
Netted cover ups are no longer just for lounging poolside. They are making their way into everyday fashion.
Layer your trendy bra top under a fishnet garment and you'll be ready to conquer the summer.
20. Stripes, stripes baby
Diagonal, horizontal or vertical, stripes are back in fashion. Not sure if they ever truly left but they are sure to make a lasting summer appearance.
Find a piece with brightly colored stripes and you're nailing two fashion crazes in one outfit.
https://www.luxurytravelmagazine.com/news-articles/20-fashion-trends-for-summer-2022