23 Best Makeup Organizers of 2021
4 min read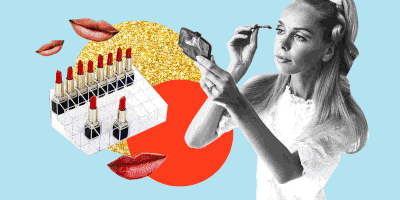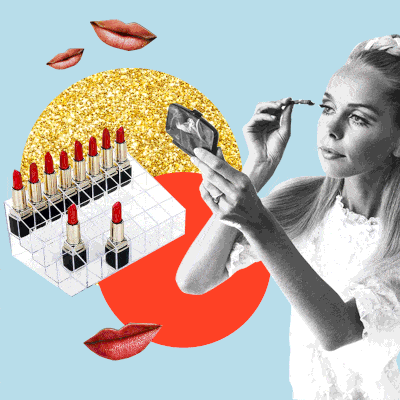 Abby Silverman
I must admit, it wasn't until (very) recently that I upgraded my makeup storage from a beat-up, worn-out cosmetic bag to an acrylic makeup organizer. Hey, no shade to my cosmetic bag, it lasted me a few good years, but wow, was it in need of retirement. And lemme tell ya, this new makeup organizer of mine makes me wonder how I ever lived without it. Seriously.
Flashback to a month ago, I could never find the products I needed when I wanted to use them. I would spend literally forever searching for that perfect eyeshadow color or that one lip gloss in my unorganized mess of products. It was a waste of time and low-key stressful. When I discovered makeup organizers, my life was legit changed. They help keep my collection organized, make sure that everything is in the right place, and look really damn good on my vanity too.
So instead of shoving all your makeup into Diptyque glasses like every other human on Instagram does, try out one of these 23 best makeup organizers below. You'll never waste time looking for a product again, trust.
Our top picks for the best makeup organizers 2021
Advertisement – Continue Reading Below
1
best overall makeup organizer
Sorbus Cosmetic Makeup Storage Case Display
If you're in the market for a makeup organizer that can store everything, look no further than the Sorbus Cosmetic Display Case. The fact that this makeup organizer can hold every part of your makeup collection with ease earns it the award for the best overall makeup organizer on our list this year—oh, and it's only 25 bucks.
2
Best Makeup Organizer for Perfumes
Moosy Life Rose Gold Perfume Organizer
I looove to put my fragrances on display—they're just so pretty and luxe!—and this is the best makeup organizer for that. The stadium-style organizer allows you to see all the bottles clearly, won't take up too much space, and will make you seem way fancier than you actually are.
3
Best Makeup Organizer for Lipstick
Hblife Lipstick Holder
I mean, how cute would this lipstick makeup organizer look on your vanity!? It is only $7 and has space for 40 lipsticks, perfect for anyone obsessed with having a bunch of different lip colors to choose from.
4
Best Mirrored Makeup Organizer
OnDisplay Olivia Mirrored Glass Makeup Organizer
Not only does this makeup organizer have two storage drawers, but it also comes with a three-section organization on the top, so all those makeup brushes can finally find their home. If the mirror design goes with your ~aesthetic~, you can choose between this classic design or one with a rose gold hue.
5
Best Bamboo Makeup Organizer
SUBEHO Makeup Storage Organizer Bamboo
Maybe your ~vibe~ is more organic and earthy—you know, a spa-like aesthetic. If that sounds like you, this bamboo organizer is just what you need to declutter that makeup stash of yours. Complete with two tiers, this organizer will display all your skincare and makeup products with ease.
6
Best Rotating Makeup Organizer
Loriini 360-Degree Makeup Organizer
If you want to get a little fancy with your makeup organizer, look no further than this rotating tower. It not only spins, which is way cool, but it's also a great use of space and gives you access to your makeup from all sides. Plus, the tiers are all different sizes, which is perfect for fitting all your differently sized products.
7
Best Makeup Organizer for Eyeliners
Hblife Clear Acrylic Makeup Eyeliner Holder
Because of their shape and size, eyeliners can be really freaking hard to keep organized. Instead of tearing apart your makeup bag to find that one black liquid eyeliner you love, keep them all handy and easy to find in this pretty makeup organizer. There are 26 slots, giving you enough room to add your lip liners in too.
8
Best Makeup Organizer for travel
Beis Cosmetic Case
OK, I must admit, this is one of the greatest makeup organizers of all time. Not only is it perfect for everyday life, but it's also pretty great for traveling. In addition to being chic, it is also extremely nifty: The Beis cosmetic case comes with storage for your brushes and other products, and a handy mirror you can remove for those last-minute touch-ups on the go!
9
Best Makeup Organizer for Nail Polish
STORi Multi-Level Nail Polish Organizer
I used to keep all my nail polishes in a bag. Then, one night when I was trying to find my favorite polish that was stuck somewhere at the bottom, the entire bag fell over…it was a messy disaster, to say the least. I've avoided any spills since, thanks to this makeup organizer. This acrylic case holds up to 40 bottles (!!) and makes your nail polishes way easier to reach.
10
Best Makeup Organizer for Brushes
byAlegory Acrylic Makeup Beauty Brush Organizer
Sure, you could messily store your makeup brushes in a cup…or you could keep them organized in this makeup organizer. It's great for keeping brushes of all different shapes and sizes organized, and it doubles as a drying rack (because you should be washing your brushes regularly!!).
11
Best Makeup Organizer for Travel if you've got a lot
CALPAK Vanity Case
If you're like me and love to take your entire makeup collection with you wherever you go (lol), you need this makeup organizer. With two large zip-up compartments, it'll be able to fit your entire routine. Plus, the case is sturdy but still lightweight, making it perfect for traveling.
12
Best Makeup Organizer for Palettes
iDesign Signature Series by Sarah Tanno Cosmetic Organizer
Palettes can be hard to keep organized, especially when they differ in size so much (exhibit A: this Morphe palette vs. this Urban Decay palette). But don't stress, this makeup organizer has you covered. It's basically a filing cabinet for your eyeshadow palettes—there are 10 individual spaces with removable dividers, just in case you need some extra room.
13
Best Makeup Organizer With a Mirror
Joligrace Makeup Train Case
If you have a ton of makeup but are lacking in the space department, you're going to want to try out this makeup train case. There are extendable trays, perfect for keeping your foundations, highlighters, and palettes in place. Plus, there's a mirror, which is clutch for when you're applying your makeup on the go.
14
Best Marble Makeup Organizer
Glamlily Marble Makeup Organizer
Complete with two varying size drawers, a brush compartment, and a lipstick area, this cosmetic organizer has got you and allll your makeup covered. Plus, this adorbs marble design will look totally cute on that vanity of yours.
15
Best Vintage Makeup Organizer
Sorbus Gold Makeup Organizer Display Case
If you love a good gold decoration, consider opting for this Sorbus makeup organizer. Not only does it come with multiple drawers, but it also has a hugeee display case where all your pretty perfumes, creams, and serums can be shown off.
16
Best Makeup & Jewelry Organizer
ROTOT Acrylic Jewelry Organizer
If you love your jewelry just as much as you love your makeup, this here is your bb. Not only does it have four drawers that can be used for either jewelry or makeup storage, but it also has a designated section to hang all those necklaces so they don't get tangled.
17
Best Brush & Lipstick Makeup Organizer
Oliver Bonas Mirror Base Gold Metal Makeup Brush & Lipstick Holder
Have you ever seen such a chic makeup brush organizer? I'll answer that for you—no, absolutely not. Not only will this pretty lil' thing hold all your brushes, but it also has a display for your favorite lippies as well.
18
Best Makeup Organizer for your vanity
H&M Clear Glass Makeup Organizer
I mean, if you're gonna invest in the makeup and lippie organizer above, you may as well get an organizer for the rest of your makeup. This gold and glass one by H&M is just what you need for all those highlighters, bronzers, and eye products.
19
Best Makeup Bag
Relavel Double Layer Small Makeup Brush Bag
This makeup organizer is here to replace the makeup bag you've had since middle school. It comes with two layers complete with a ton of smaller compartments, making getting ready in the mornings so much easier.
20
Best Over-the-door makeup organizer
Outdoor Doit Lockable Mirror Organizer
Sure, maybe in your college dorm you had that over-the-door mirror that looked totally cheap. But hear me out: this over-the-door mirror is absolutely not like the others. In fact, open it up and you've got a whole lotta room for all your makeup and jewelry. The best part? It locks!
21
Best makeup organizer for compact cases
HBlife Clear Acrylic Compact Organizer
The round shapes of your compact powders and blushes used to be hard to find a home for…until now. This handy little makeup organizer comes with eight storage placements for blush, powders, and highlighters—basically anything in a compact.
22
Best Acrylic Makeup Organizer
Muji Acrylic Storage Five Drawers
If you're dipping your toes in the makeup organizer world, you can't go wrong with this classic five-drawer acrylic case. The flat surface will allow you to put any products on top while utilizing the drawers.
23
Best Toiletry Makeup Organizer
Dagne Dover Hunter Toiletry Bag
You know those weekend getaways where you don't want to pack all your makeup, but you def want to bring some? Throw your most essential cosmetics and toiletries in this cute lil pink bb from Dagne Dover, and go! 
This content is created and maintained by a third party, and imported onto this page to help users provide their email addresses. You may be able to find more information about this and similar content at piano.io
Advertisement – Continue Reading Below
https://www.cosmopolitan.com/style-beauty/beauty/g38211725/best-makeup-organizers-storage/