Audrey Hepburn's style hits
3 min read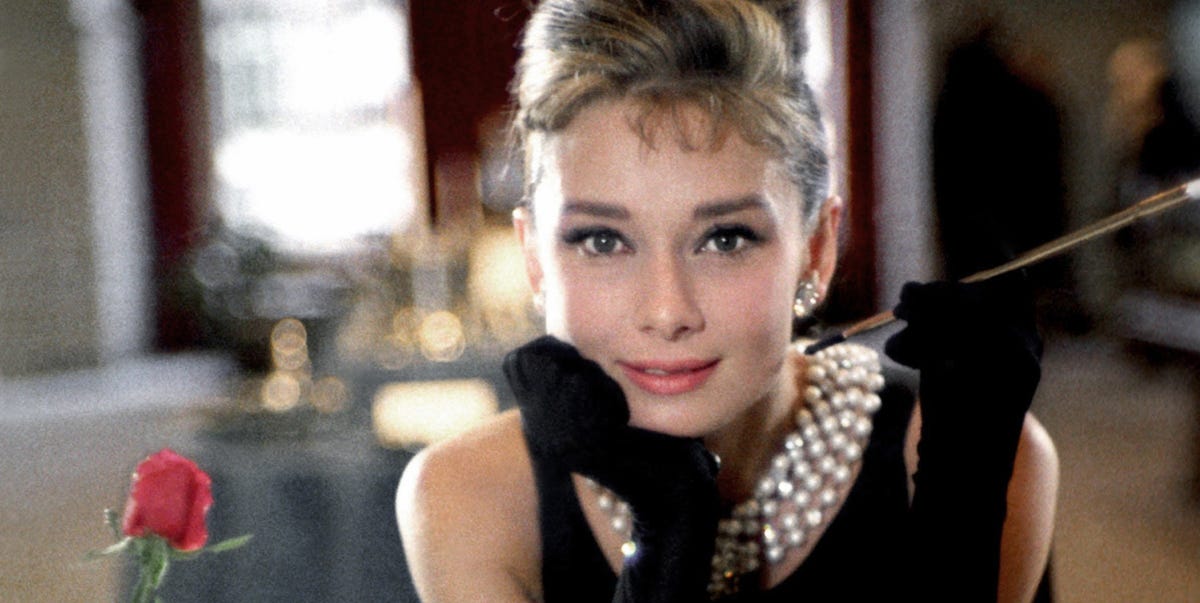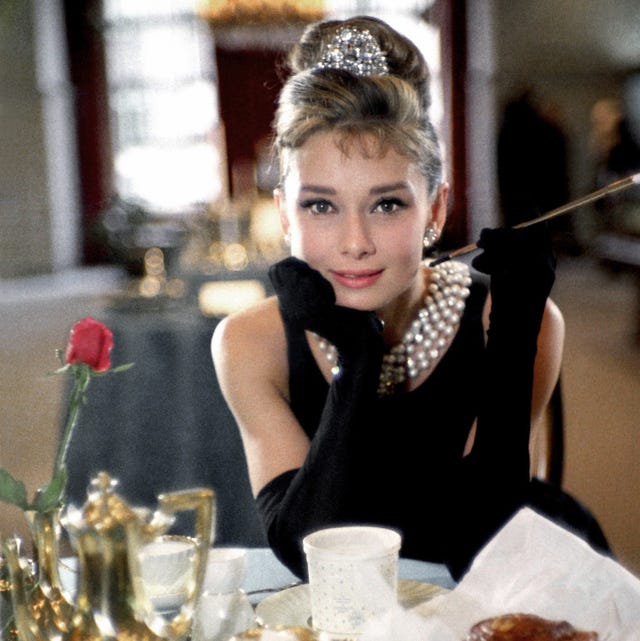 Donaldson CollectionGetty Images
Breakfast at Tiffany's, the 1961 adaptation of the Truman Capote classic, is arguably the film for which Audrey Hepburn is best known. The classic movie is as beloved today as it was when first released, its style and aesthetic considered enduring signifiers of the ultimate in elegance and sophistication. Stills of Hepburn as the headstrong Holly Golightly in the film are indeed iconic – a word that is so often overused but in this case is the very definition of. As the film celebrates its 60th anniversary, we look back at the star who is synonymous with the film itself, and some of her greatest fashion moments.
Scroll on for some timeless sartorial inspiration courtesy of Audrey.
Breakfast at Tiffany's, 1961
The actress wore a black cocktail dress by Hubert de Givenchy – a designer she collaborated with throughout her career – and a dramatic wide-brim hat for a promotional shot for Breakfast at Tiffany's. The Little Black Dress was a piece that Hepburn turned to again and again, cementing its status as a forever wardrobe staple.
Breakfast at Tiffany's, 1961
On the set of Breakfast at Tiffany's, accessorising her Givenchy dress with pearls, elbow-length gloves and a coffee, in one of the film's most famous fashion moments.
The Oscars, 1954
Audrey accepted the best actress Oscar for her role in Roman Holiday wearing a white lace Givenchy dress with a full flared skirt. It's widely considered one of the most iconic Oscars dresses of all time.
Sabrina, 1954
Another famous Hubert de Givenchy gown, this time a strapless dress with black embroidery, in a promotional image for the film Sabrina.
Sabrina, 1954
The chameleon-like actress proved that sometimes even the simplest of looks can be striking in another publicity shot for Sabrina, wearing the quintessential beatnik wardrobe of capri pants, tight sweater and ballet flats.
JFK Airport, 1968
The actress invested in enduring classics when it came to her off-duty wardrobe. She was pictured arriving at the airport in New York in 1968 wearing a chic camel coat with a neat collar, and round-frame sunglasses.
Marrying Andrea Dotti, 1969
For her wedding to Andrea Dotti in 1969 – her second marriage – Hepburn wore the new, fashion-forward mini skirt length, paired with a chic headscarf. The minimal style is often cited as inspiration today for modern brides looking for something a little different.
My Fair Lady, 1964
Another of the film's most famous fashion moments saw Hepburn as Doolittle attending the Ascot races in this monochrome confection, the work of legendary costume designer Cecil Beaton.
Kew Gardens, 1950
Hepburn showed a keen sense of style from a young age. The actress posed for a photoshoot in Kew Gardens at the age of 21, wearing a checked belted dress with classic courts, elbow-length gloves and a beret.
With husband Mel Ferrer, 1955
Cropped capri trousers and high-necked tops were two Audrey Hepburn style signatures, often paired with a classic pair of ballet pumps. She also demonstrated a fun penchant for co-ordinating couple style with husband Mel Ferrer in Italy in 1955.
Palm Grove, 1955
In another sweet and simple style moment, the actress was pictured writing a letter in a palm grove in 1955, wearing a gingham boat-neck top with a white midi skirt, her sun hat resting alongside her. It's a look with enduring appeal, that wouldn't look out of place at a summer event today.
This content is created and maintained by a third party, and imported onto this page to help users provide their email addresses. You may be able to find more information about this and similar content at piano.io
https://www.harpersbazaar.com/uk/fashion/style-files/g30342/audrey-hepburn-best-fashion/