Couple wins free wedding on their first wedding anniversary | Lifestyles
3 min read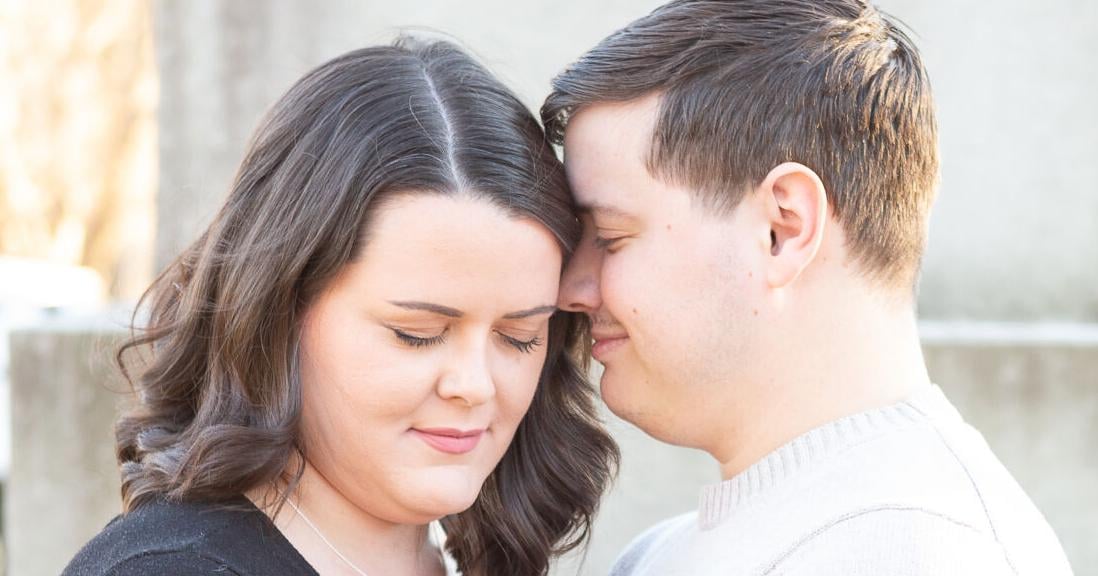 A local couple who got married last year in front of the old Washington County Courthouse will relive that experience Sunday, Dec. 12 — their one-year anniversary — but in a more wedding-esque way.
Kaly and Tony Emberton were engaged during COVID, but because of the pandemic they decided a full-scale wedding was out of the question. She applied online, found an officiant and they said their vows on Dec. 12, 2020.
One year later, it's not only their first anniversary, but it's the wedding they didn't have thanks to local photographer Stella Trout and florist Stephanie Thiel. The two have worked weddings together before and teamed up to give away a wedding ceremony for a couple that didn't have an opportunity for the whole shebang.
The ceremony will take place at the International Storytelling Center.
Kaly said she had to read the Instagram post that announced the winner four times just to be sure she read it correctly.
"I think my husband thought something was wrong… I read the post four times to be sure we'd won," she said. "I don't think we sat down for two hours. We were pacing around the apartment, calling people… it was really exciting."
As a bride-to-be, Kaly doesn't have much to worry about since Trout and Thiel are taking care of all the planning.
"The hardest thing we've had to do is the guest list," Kaly said.
She heard about the wedding giveaway after her mother-in-law, Suzanne Emberton, saw a story in the Johnson City Press. She sent the link to Kaly, who then put her and Tony's name in the hat.
"We had a plan down the road to have a whole wedding and everything," Kaly said. "It was going to be further down the road (but) certainly in the cards."
"They've kept me in the loop on what decisions they've been making. They both have similar taste as I do, so I love the colors they chose. Tony is one of those guys where it's water off the duck's back. He's excited and I'm keeping it in the loop on all the decisions."
The couple was allowed 20 guests and had relatives and friends coming from California, Indiana and Northern Virginia as well as here in the Tri-Cities.
As soon as the winner was announced, Trout and Thiel were busy getting ready for the wedding day, including creating invitations complete with a real wax seal, getting engagement photos finished up, bridal and bridal party dress fittings and making sure each vendor was ready.
Premier Cosmetology Academy in Johnson City will provide hair and makeup on site while Trout, who owns Stellar Photography, and Thiel, who owns Pretty Flowers, will provide those services.
Other vendors include Belmeade Tux in Johnson City and Cake Art by Margi.
Trout said the Embertons were chosen through a generated app. She was thrilled to learn that exactly one year prior to the wedding ceremony, they were going to be married at the Jonesborough courthouse across the street.
"She and Tony are incredible people and we could not have had a better couple in this situation," Trout said.
"We're just really excited and still in disbelief this is a wild and great opportunity that's been given to us," Kaly said. "We're super excited, and we're ready for it."
https://www.johnsoncitypress.com/lifestyles/couple-wins-free-wedding-on-their-first-wedding-anniversary/article_6e6b2d0c-5928-11ec-977d-d7b4d32fd6b1.html