Everything You Need to Know About Red Wing Heritage Footwear
2 min read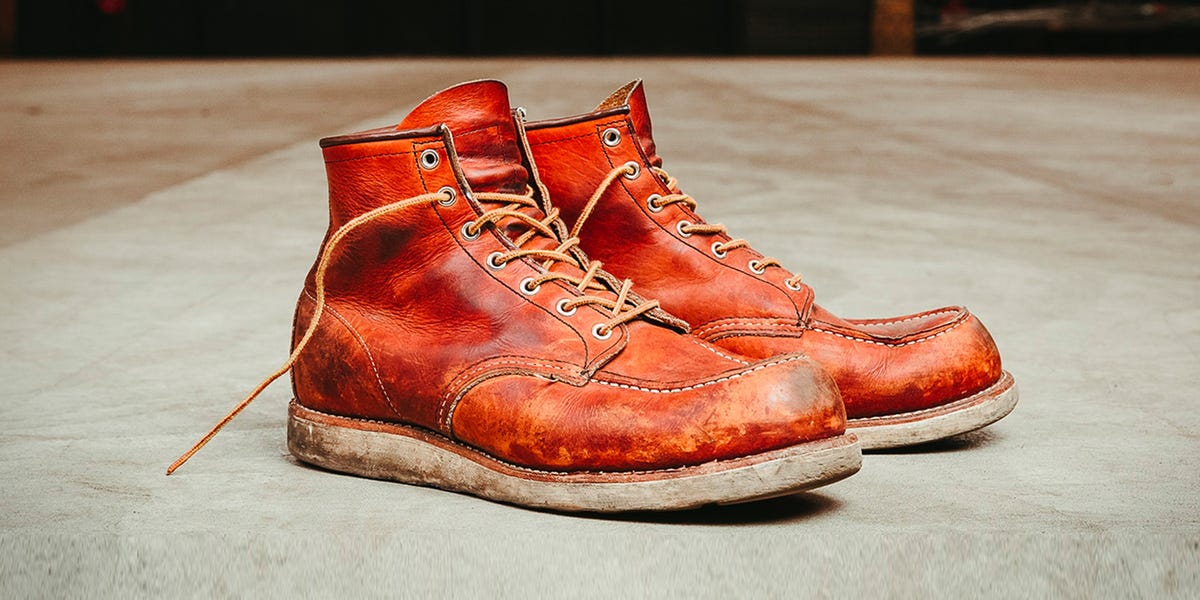 Every shoe is made up of a variety of parts that all affect the comfort, style and durability. These terms aren't specific to Red Wing Heritage but are important to understand before exploring specific boots.
Outsole: This is the part of the boot that touches the ground. The outsole can be made from all matter of materials. Your dress shoes probably have leather outsoles while most Red Wings will have a rubber outsole or a combination of rubber and leather.
Midsole: This section of the boot separates your feet from the outsole. The harder the midsole, the longer the break-in time, but the longer the lifespan.
Welt: The welt is one of the keys to a long shoe life. This is the piece of leather around the edge of the sole which the rest of the boot is attached to. Most Red Wings are made with Goodyear-welt construction. This patented process makes the boots weather resistant and allows them to be resoled again and again.
Last: This is the silhouette of a shoe or boot. In the manufacturing process, the shoe upper is pulled over the last to give it its shape. Red Wing uses at least eight different lasts dating back to the 1930s.
Cap Toe: A self-explanatory style in which an additional layer of leather forms a reinforcement "cap" over the toe (read: added durability).
Moc Toe: One of Red Wing's most recognizable toe shapes. Named for the moccasin style and shape, this style is created when the leather seams meet on the top of the toe.
Vibram: One of the oldest and most storied rubber outsole brands, Vibram is renowned for its quality.
Lug Sole: A classic rubber sole construction common in Red Wings and most other heavy-duty work boots featuring thick rubber treads. Invented by Vibram, the lug sole provides great traction and weather protection.
Traction Tred: This non-marking outsole is most closely associated with Red Wing boots. The large white rubber wedge won't mark factory floors and provides generous cushioning.
Irish Setter: Irish Setter is a traditional Red Wing brand geared towards hunters. While the modern styles feature insulation and cushioning, the vintage Irish Setter line is more akin to Red Wing Heritage styles. You can find many older pairs on eBay and Etsy — they're easily identified by the Irish Setter logo on the inside of the tongue. Red Wing Heritage also reproduces a few of the best vintage styles, but to get your hands on those you will have to look in Japan.
https://www.gearpatrol.com/style/shoes-boots/g37676372/red-wing-boots/