Fashion Trends To Look For In Spring 2022
3 min read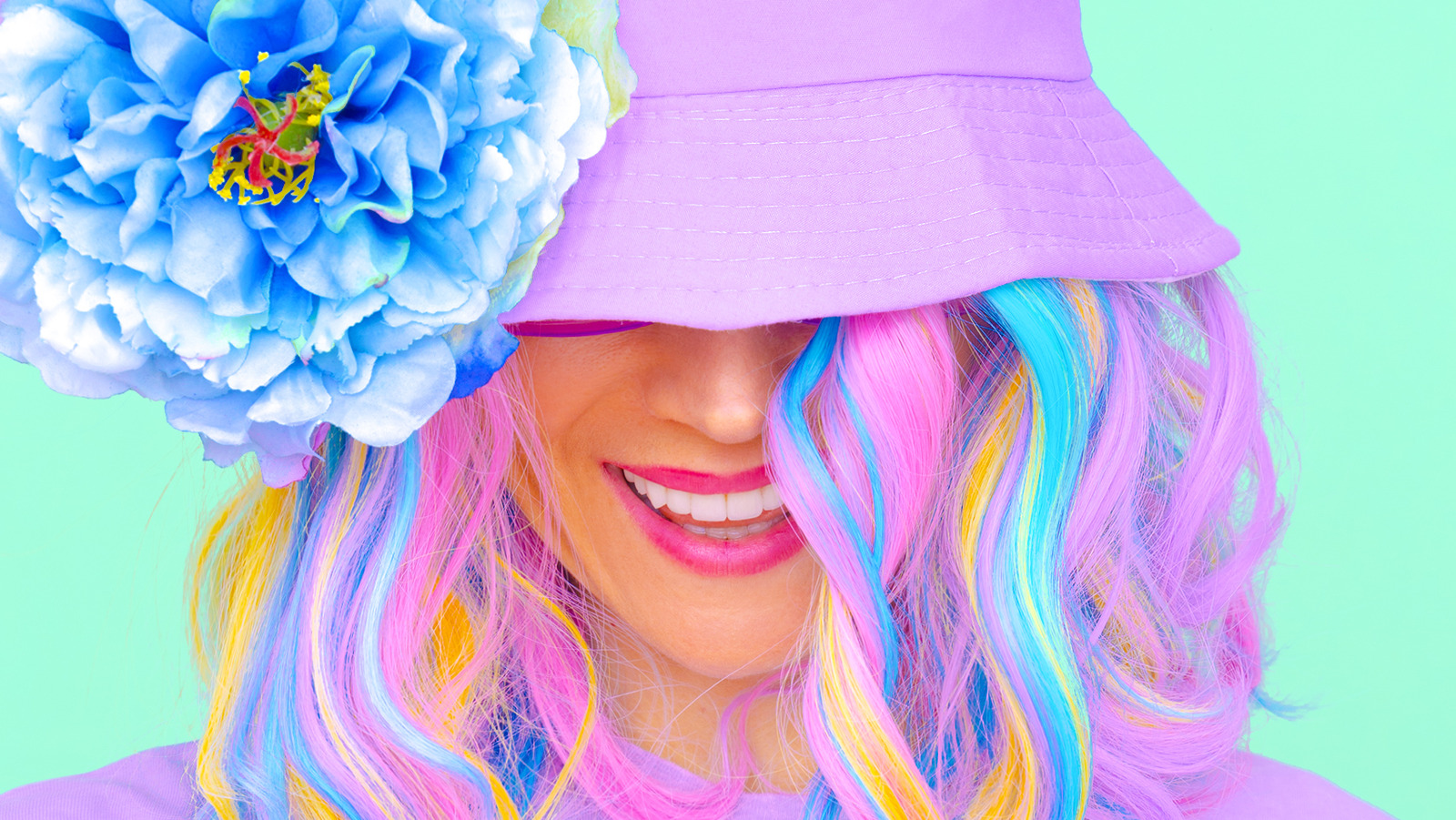 Eugenia Porechenskaya/Shutterstock
Last year saw some amazing fashion trends, but 2022 might just outdo it. In fact, if you're already dreaming of spring and sunshine, now's the time to start getting ahead on your 2022 spring wardrobe refresh. The fashion industry's tastemakers are making notes on recent runway shows, and spring 2022 is shaping up to be a stylish smorgasbord of color, texture, and aesthetic. The trends are a hybrid of an early pandemic comfort-or-bust-vibe and modern maximalism that demands a spotlight.
In an interview with Page Six, style guru Tan France from Netflix's "Queer Eye" suggests "starting out by incorporating a few statement items instead of [going for] a complete overhaul. That way, it still feels like you, and not like you're wearing a costume." He says the season will be spilling over with Y2K's midriff-baring jeans, cardigans, and hefty-soled shoes. "Been there, done that," France further joked. Nonetheless, he says the season is full of fashion must-haves.
Fortunately, you don't have to look further than miniskirts, which are definitely in style this year, to get started. Maxi skirts are also very in. But, according to Who What Wear, midis have been sidelined for the season. Still, there's much more springtime excitement to dive into.
Pop on a bright, playful platform sneaker to achieve a trendy spring look
Marrying the classic look of a gum-soled sneaker with a fresh pop of electric watermelon color, Hush Puppies is very on-trend for spring 2022. The Bridget Sneaker is serving up the bright colors that The Zoe Report reminds us to stay on top of this season. Plus, they're water-resistant, which is great because spring showers sometimes turn into spring downpours. This sneaker is ready for the season's surprises.
Maxi dresses are fresh off the runways and perfect for spring 2022
Nothing echoes the flow of a spring breeze quite like a maxi dress. Luckily for us, the extended length is very much on-trend this spring, according to Who What Wear. So, grab Baltic Born's jade-hued Jasmine Ruffle Maxi Dress for a romantic play on the maxi trend. Its smocked waist and tiered look are ultra-flattering. Or, maybe you're feeling more of a bohemian vibe. Their flowy, embroidered Dublin Embroidered Maxi Dress is the perfect go-to for the season.
Platforms and chunky shoes are center stage this spring
The hefty soles of platform and lug-sole shoes are still with us for the season, according to Harper's Bazaar. So, grab a shoe-boot bouquet of colorful spring moods from Charlotte Stone. The spring collection is a kaleidoscope of pure joy that's perfectly poised atop a platform clog foundation. The Lindy is the lilac clog-boot you didn't know you needed. And then there's the t-strap sass of The Molly. This modern Mary Jane-style platform is a spring suede sensation.
The babydoll tees of Y2K are here to stay this spring
Spring of 2022 will continue to celebrate the Y2K aesthetic, according to Vogue. Crop tops, midriff-showing cardigans, and babydoll tees will be in plentiful supply. Pair the micro-tops with flared jeans from Free People or one of the season's other trends: swoosh fabric. It's easy to follow Vogue's advice and sprinkle in a bit of drama by adding a skirt with textured movement, like the Nigel Preston 5 Ways Ballerina Skirt.
Get on board the all-white aesthetic for a minimalist moment
Minimalists, rejoice! Spring 2022 isn't all bold colors and statement skirts. In fact, there's a growing swell of simplicity this season climaxing with all-white ensembles, according to Marie Claire. So, anchor your spring wardrobe staples with a simple, white maxi dress like the Kristina Maxi from Baltic Born.
Vogue also chimed in on this trend, adding that everyone should embrace the joy of being overdressed and downright fabulous. So, scoop up one of the flashy sequined Roxie Jumpsuits from Ivy City Co.
You understand the assignment. Start preparing now for spring fashion trends and flaunt your fierceness!
https://www.thelist.com/756009/fashion-trends-to-look-for-in-spring-2022/