Style Stil: Ten Tips to Pick up High Quality Fashion (don't be fooled by the price)
4 min read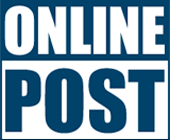 Last time I shared insider secrets on how to find the 'fittest' wedding dress.
In this edition, it's time to focus on our daily wardrobe, so you too can pick out high-quality fashion at ease. 
Start off by grabbing some clothes from your wardrobe and following the guide below! 
I am sure there's something you may have overlooked or not known if you aren't in the fashion garment industry! 
Inside out!
The key to assessing clothes is turning them inside out first! That's what I learnt in my first fashion job on day one. 
The maker of fine quality clothing always takes care of the inner part. 
After all, if you want to get to know a person, you don't simply judge them by their cover, do you? And the same is true of fashion. 
Here's ten key tips for finding high-quality fashion.
1) Conceal the stitching 
A high-quality garment's inner side is as pretty as its outer appearance. The garment looks neatly finished because most of the stitching lines are concealed. Woven clothing like blouses, dresses and trousers use techniques such as French seam and binding instead of overlocking. Such workmanship is more labour-intensive and requires more procedures in completing the sewing – about four steps more for sewing each seam! Hence with better workmanship, you could tell an outfit is more constructed and clean.
2) Proud of your silky linings 
For high-quality ready-to-wear, unless the fabric is heavy and thick enough, the clothing is mostly lined. Silk-lining is the most expensive choice, and you'll find this in high fashion and luxurious wedding dresses. The common practice is to double-line the wedding dress to avoid wardrobe malfunctions under flashlights and sunlight. For contemporary airy designs with transparency, the elegant and couture method is to layer the dress with different fabrication, such as sheer silk organza. Such premium lining options give special layering and colour effects.
3) Use your eyes  
Fabric with subtle shine often looks more expensive compared to ultra gloss and shimmering – as it resembles silk, the most luxurious natural fibre in the world. Any fabric composition with silk content has subtlety and soft lustre under light – a beautiful signature that cannot be replicated. In contrast, a polyester or acetate satin has a hard shimmer at any angle you look at it.
4) Use your hands  
In most scenarios, a soft and smooth hand feel equals fine quality – for example, silk satin, premium cotton, cashmere etc. But not with lace (Ohh!), as a dry and textured touch tends to indicate it is more expensive than a super smooth surface. Next time you handle a renowned lace such as exquisite French Chantilly or Lyon lace, notice how delicate its texture feels. This is thanks to the cotton content rather than man-made nylon.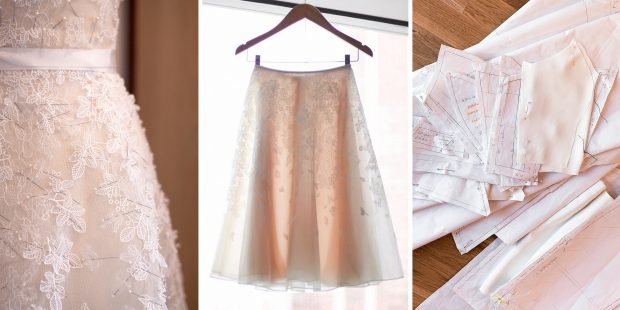 5) How does it drape? 
When you invest in a classy but simple blouse or dress, remember that fabric speaks and magnifies everything! Does it move fluidly when draped on the body? The fabric of an outfit with a nice drape definitely looks more expensive and sleek – think genuine leather and silk chiffon. And it invariably is! Even taffeta, a fabric naturally crispy and structured, will have a wonderful drape if it is in good quality.
6) Pressed for the final answer 
If you ask me what is the most effective way to make a garment look decent and expensive, this is it! Crumpled outfits will make an unprofessional and miserable impression on others, no matter how fantastic the design is. In garment production, final pressing (jargon that may vary in different countries) is arguably the most important makeover procedure of any garment.  A skillful pressing technique can eliminate a lot of sewing defects and create desirable form in the clothing. Don't look down on steaming, as it yields a big difference!
7) A show of hands 
Handcraft is worth the costly price tag, but how do you recognise it? Remember the amazing trick you learnt earlier? Simply turn the clothing inside-out! If you find a way to see the back side of craftsmanship, you will notice the irregular stitching intervals and nodes. These indicate it was crafted purely by hand, not by machine.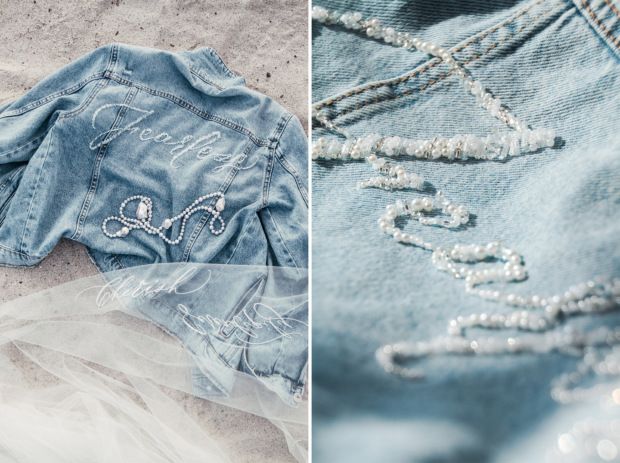 8) It's all in the details 
Special designs on the collar, sleeves and hem elevate the style and uniqueness of clothing. Adding details like individualised trims and buttons also give accent and highlights. For occasion wear, inserted corsetry in the dress gives structure to the dress and provides a beautiful shape to the wearer.
9) Matches made in heaven 
Check if the checks, stripes, laces and prints match up at the seams and along the zipper. Pattern matching always requires extra fabric usage and special attention in garment making. In men's tailoring, check-matching involved in making a suit is an artform – especially the seam along the sleeve armhole.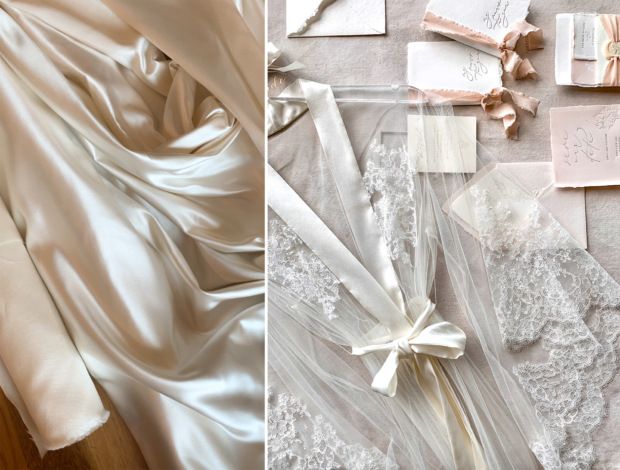 10) Tailor-made makes the grade
Bespoke wear is undoubtedly the key to any design philosophy. Dressing in an outfit that fits your body shape, preferably tailor-made to your own specifications, makes you look dapper and in style.
Fine-quality fashion is durable, sustainable and comfortable. You undeniably look more chic and elegant. 
But while it's easy to link quality with price, it doesn't always guarantee better-quality fashion. 
A better investment is improving your own skills and eye for high-quality clothing. It will definitely prove to be a money-saver in the long run. 
So now you know the hidden agenda of a fashion expert picking out high-quality clothing, what's keeping you? 
Enjoy the spree and good luck!
Style Stil: Ten Tips to Pick up High Quality Fashion (don't be fooled by the price)