Tips For Buying Indian Wedding Outfits Online
2 min read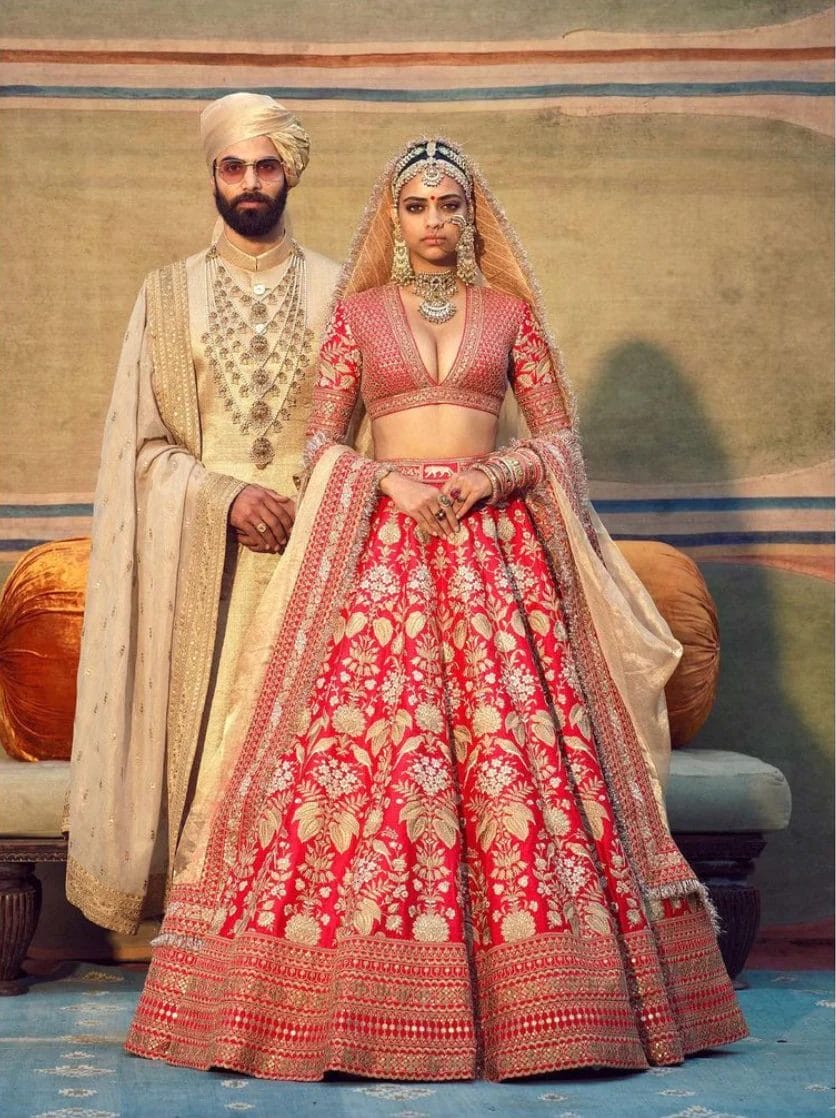 You have a vision of what you want your wedding outfit to look like. You might even have an exact picture of what you're looking for. At this point, it's a matter of finding a business that can perfectly reproduce the outfit in a way that is within your budget, while also getting it to you well ahead of your big day. 
You've already decided that paying Sabyasachi well over $10,000 USD is out of your budget, and so is dropping $7,000 USD at a local boutique to get something similar.  So now you've embarked on a journey, looking for a business in India, who can make a perfect copy of the outfit for under $2,000 USD.
As you look for reliable vendors overseas, you look for reviews online and get opinions from friends/family. After doing your research, you've found a couple vendors who have glowing reviews on Google. Your friends/family may have even had a great experience with them. Now you feel like you can confidently pick a vendor to go with, so you pull out your phone to start the purchase process by messaging the business on WhatsApp. 
Before going any further, wait!  We have spoken with many brides who have ordered from overseas businesses with great reviews, and many of them have ended up disappointed. 
There are a few tips we recommend you consider, before sending the business payment. 
Disclaimer: We are not providing professional advice, so use the following information at your discretion.