10 Cool & Classy DIY Halloween Costumes • budget FASHIONISTA
4 min read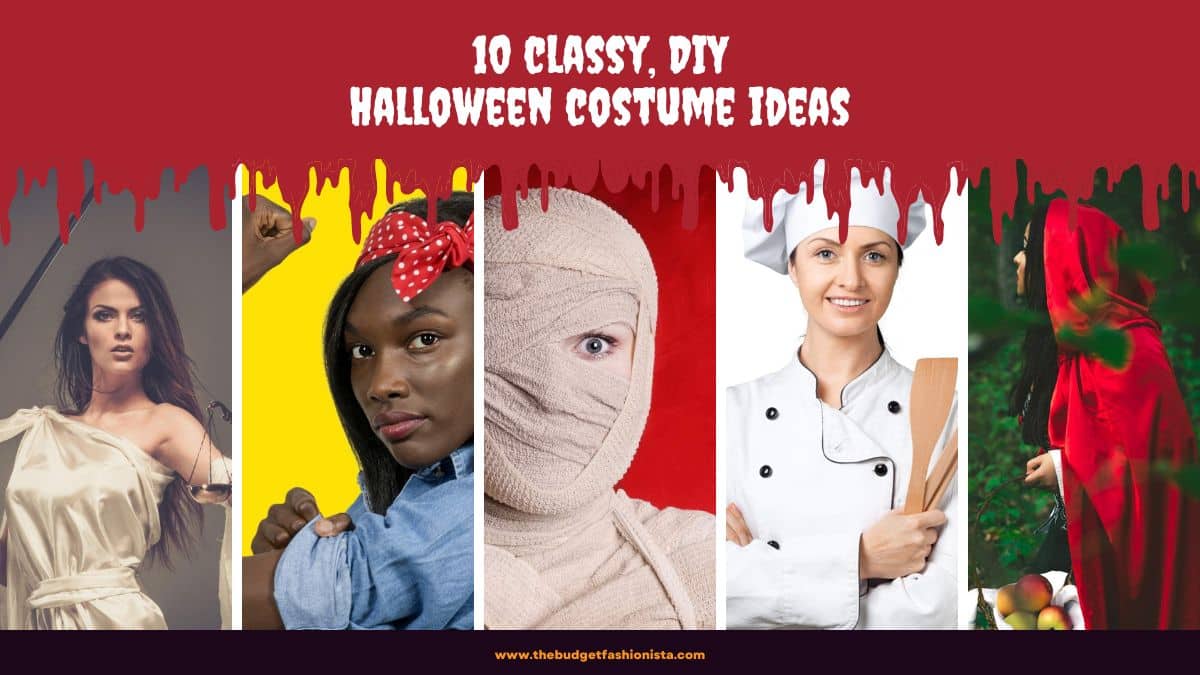 In my book, Halloween is one of the best holidays in existence. It's got something for everybody — do you like costumes? Are you obsessed with candy? Or maybe you fancy the arts: pumpkin carving and the challenge of DIY Halloween costumes. Whatever your jam, Halloween is just plain fun.
My favorite aspect of Halloween is that I get to play dress-up, which is fun at any age. And the only change that I've made — from young girl to college student to young woman — is that I'm no longer interested in being a "scantily clad" anything.
This obviously limits store-bought options since everything out there for women is either too revealing or too boring. So, over the past few years I've found myself on the hunt for festive and classy DIY Halloween costumes — and this fall, I thought I'd share.
Here are 10 Halloween costumes that are cool and clever without being expensive or slutty!
10 classy DIY Halloween costumes
1. Rosie The Riveter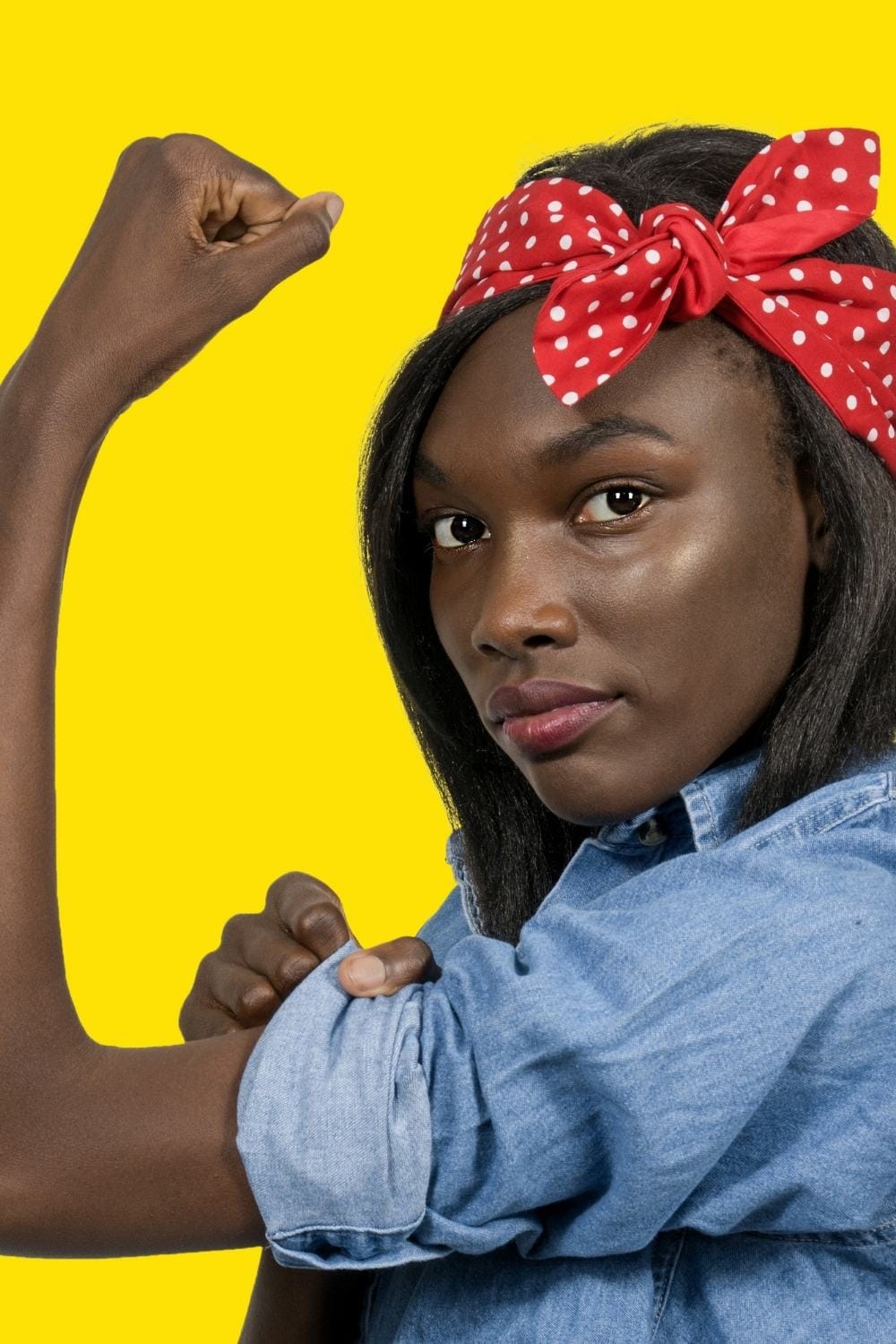 At first you might not know who she is, but oh, you do. She's the buff chick in a denim shirt with the sleeves rolled up and a red polka-dotted bandana wrapped around her head. Need I say more? If you have a scarf and a button-up shirt, this costume is the easiest. It's also a (necessary) statement on women's empowerment. You can't go wrong here.
2. Bank Robber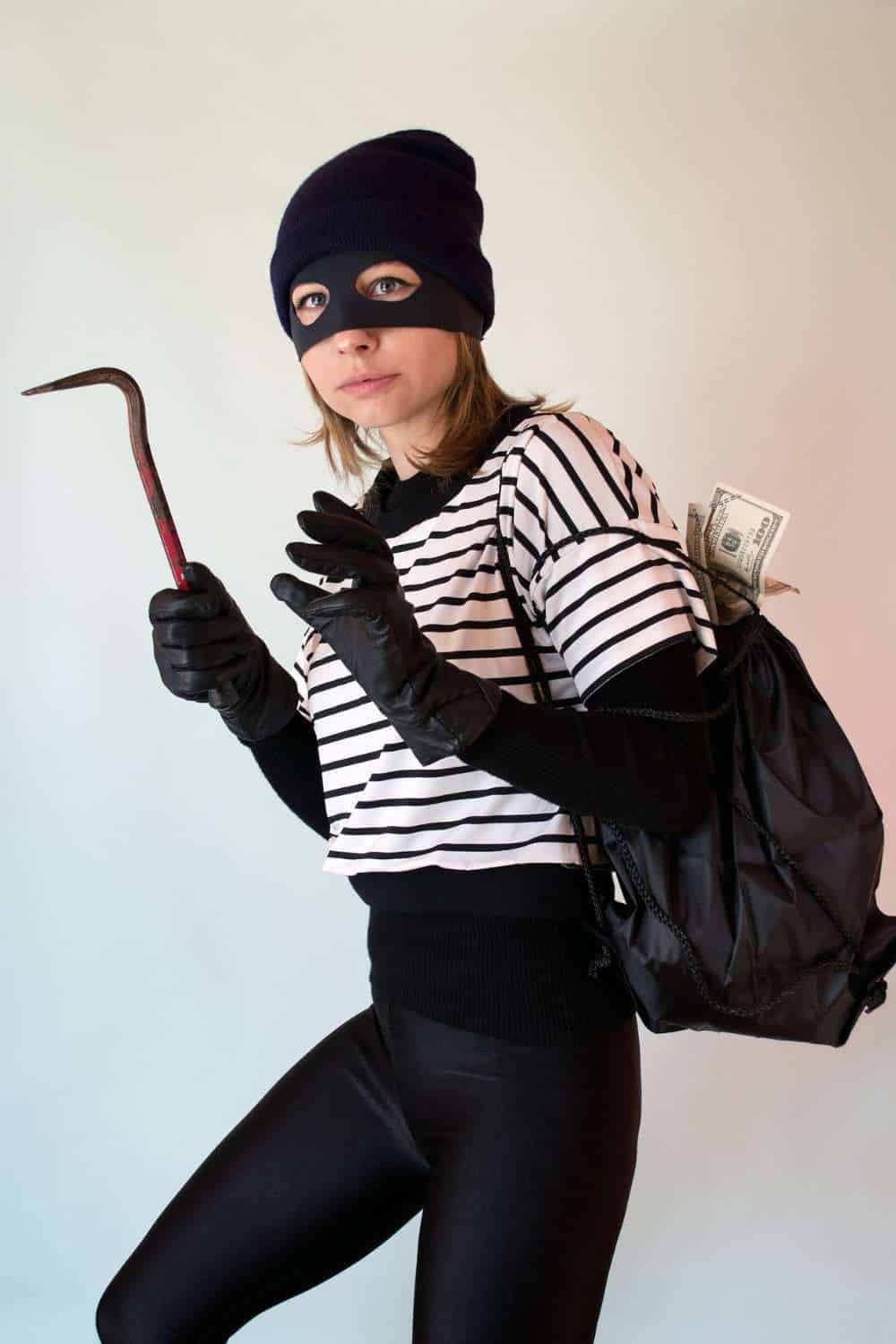 Fun solo or for a group theme, becoming a robber is no sweat. Don a striped tee, plus black leggings, gloves, and sneaks. You can cut eyeholes in a black beanie or a bandana that you wrap around your face. Pick up a canvas tote and use a Sharpie to add the classic $$ emblem on it. Bonus points if you can get your hands on fake money. Bam. Just like that, you're a bank robber.
3. Little Red Riding Hood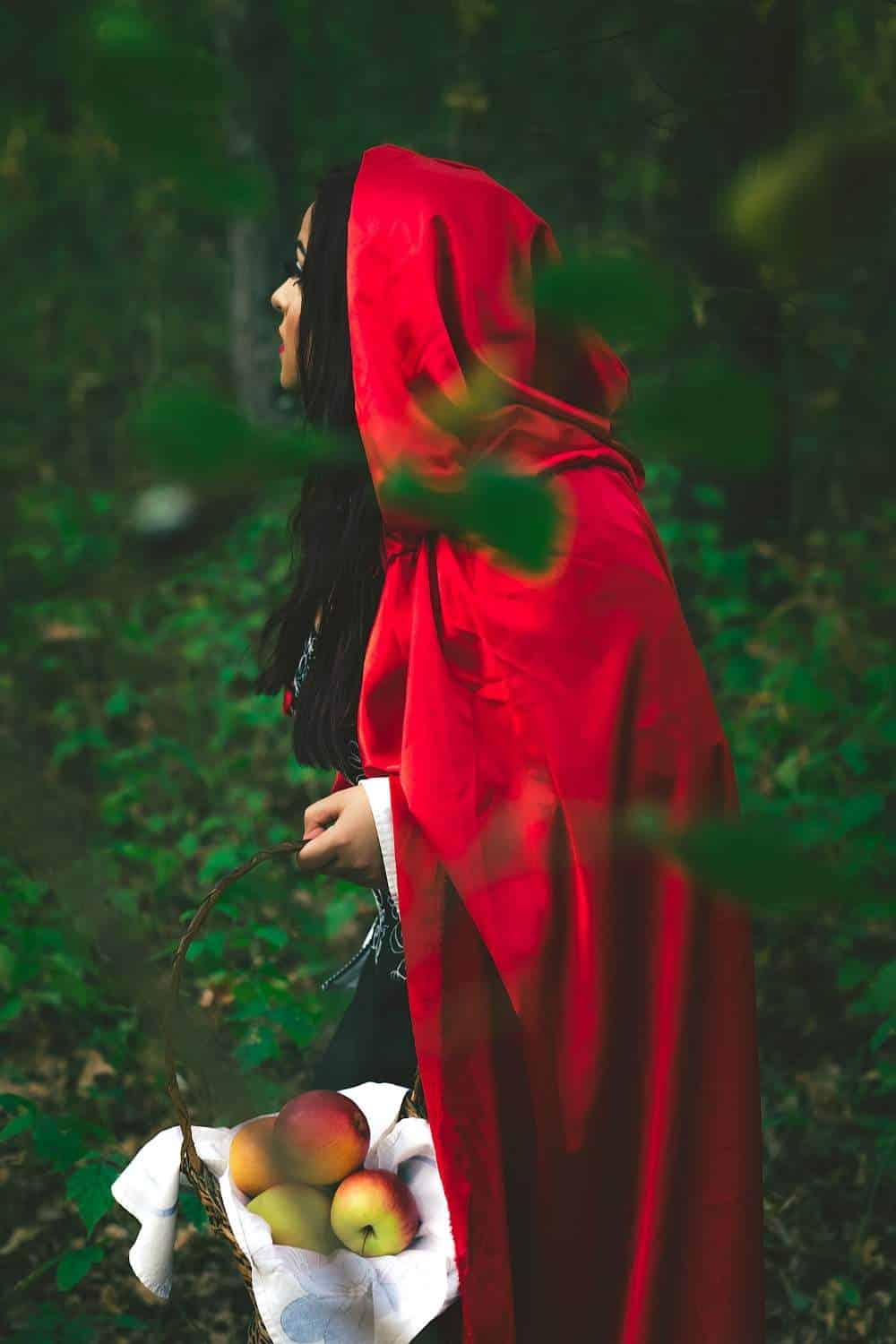 You need a long red cape with a hood, plus a basket, skirt, and top. To make this costume truly DIY, head over to Joann's Fabrics to buy your cape material. Even if you can't sew, you can mimic the basic shape with safety pins.
Or, take the easy road and buy the cape on Amazon. This one is $25 and qualifies for Prime shipping.
4. Mummy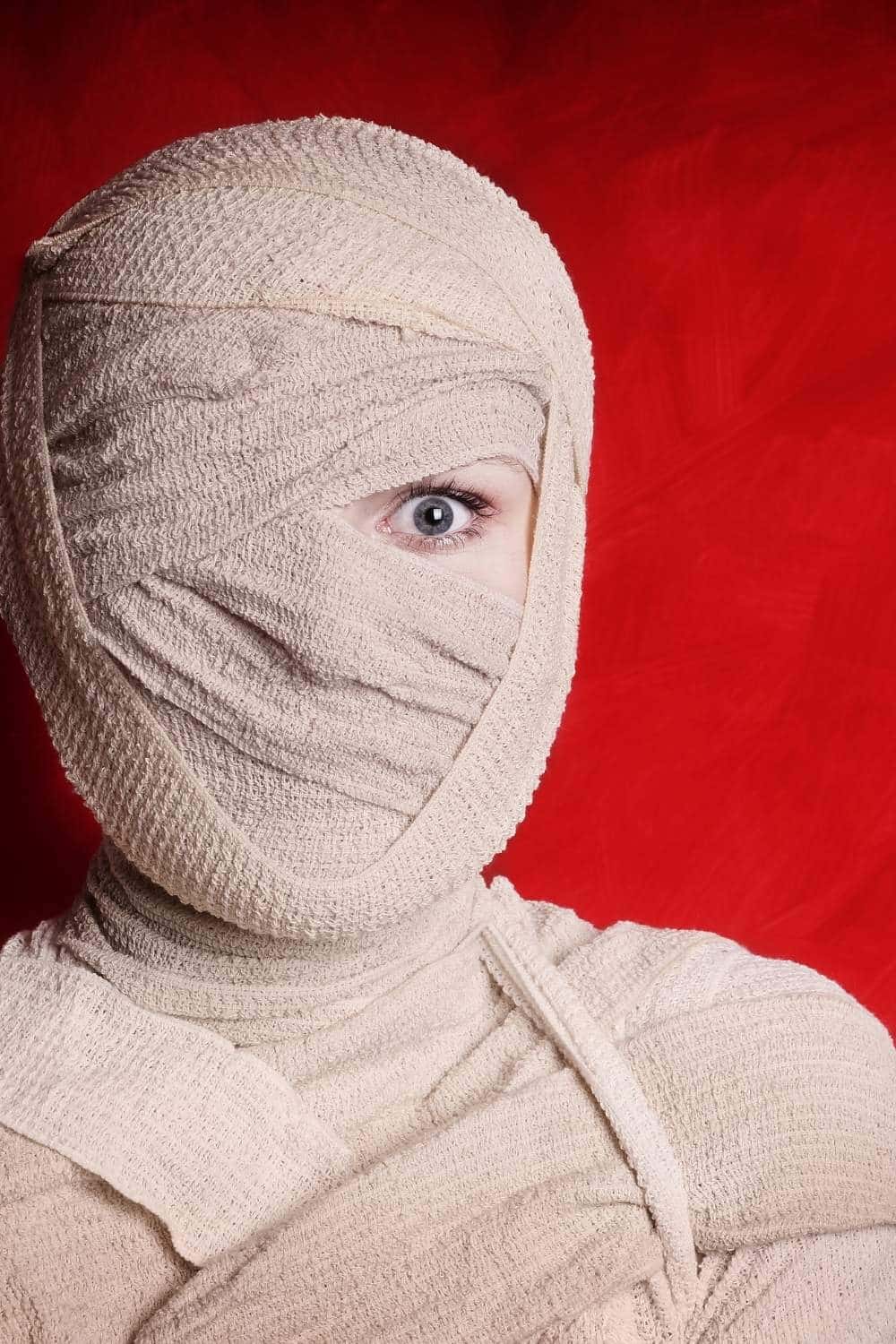 You will need a friend's help for this one! First, don your favorite leggings or tight shorts plus a fitted t-shirt. You know, just in case your bandages fall off. Then have a friend wrap you from head to toe in Ace bandages. You need eye holes and you'll probably want nose and mouth holes.
If you want to take this to another level, put zombie makeup on. It's super easy. Add white foundation all over, including your lips, then circle your eyes with black smudges.
5. Top Chef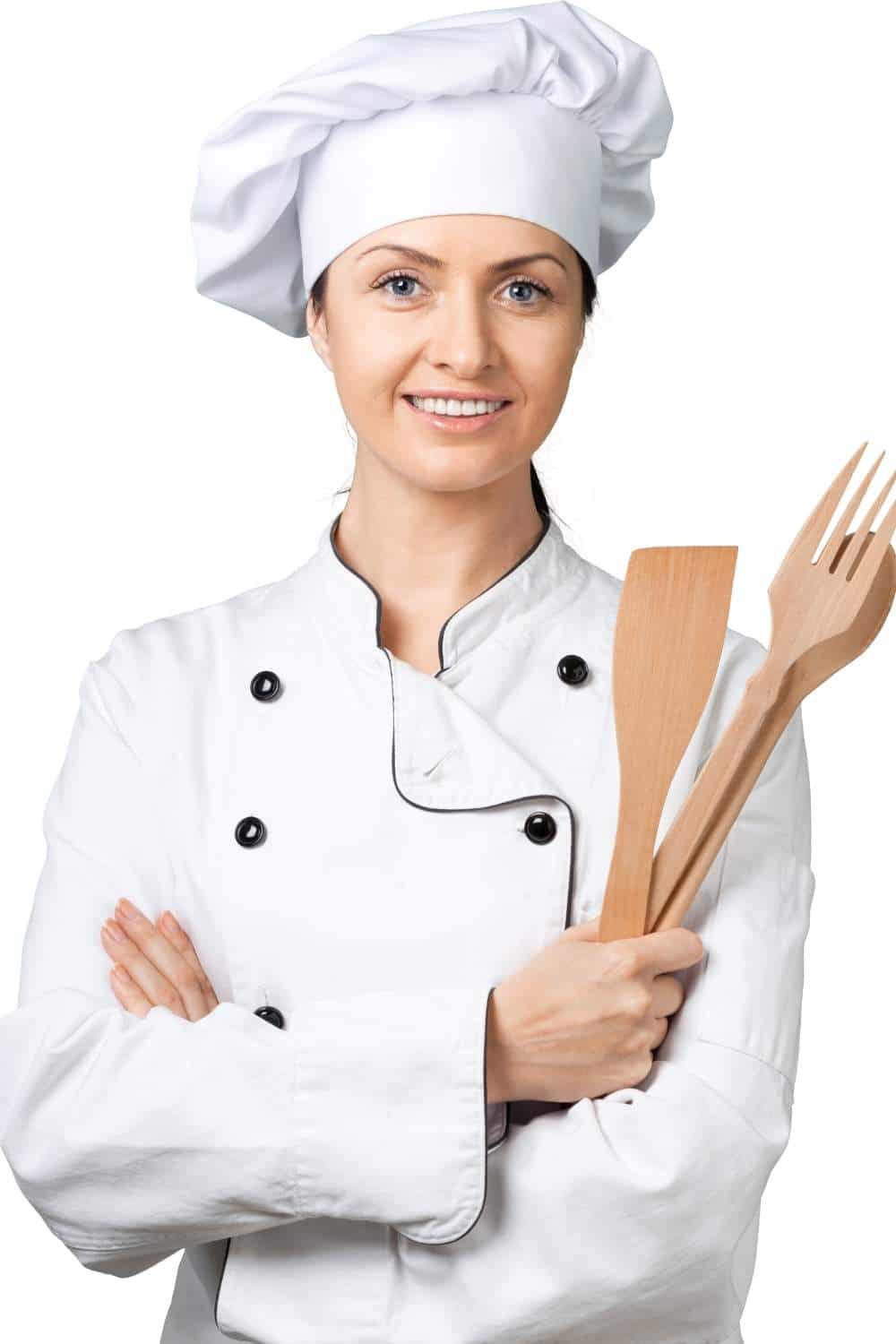 This one's easy to fake even if you don't have a white chef's coat. Wear a white button-up shirt (make it big – steal your BF's), a chef hat from a costume store, and some utensils from your kitchen. Draw double-breasted buttons on each side of your shirt (or get black dot stickers from a stationary store) for that classic white-coat look.
6. Flapper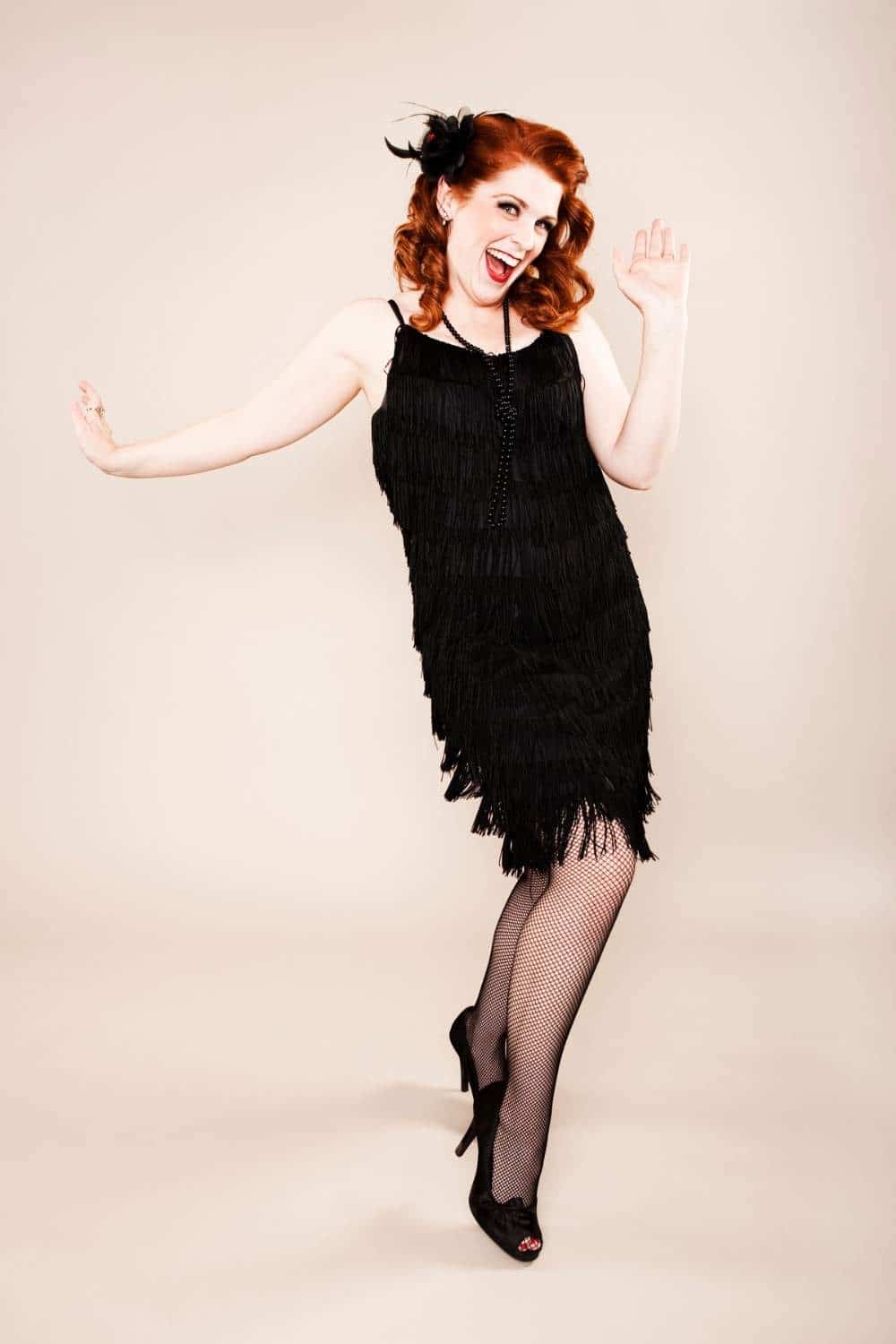 This retro look is easy to put together and will also tap into your arts-and-crafts skills.
Pick up a used flapper style dress from Poshmark for $20.
Then head to Michael's or any other craft store and get yourself a few strands of plastic pearls, some rhinestone-looking beads and a few black feathers. If you can find a cigarette holder (or something that looks like one), grab that too.
Glue the rhinestones and feathers to a black headband.
Put on the dress, bejeweled and feathered headband, pearls and a pair of pumps and you're ready for any party.
7. Roman goddess of Justice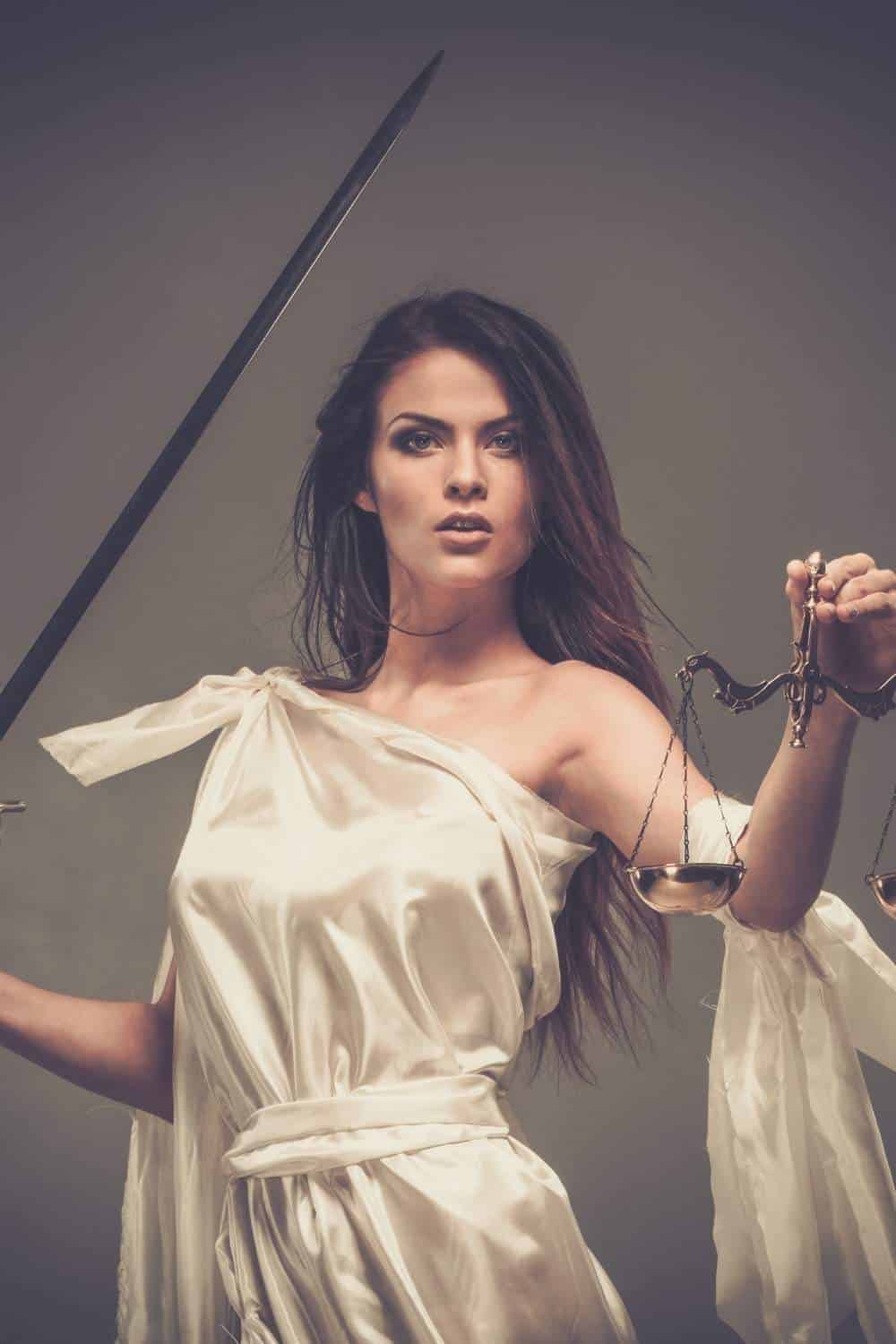 Fashion yourself a toga, either with fabric you buy or a white sheet. Grab yourself a spear and "scales of justice." The smokey eye and pretty-girl pout shown above are optional. Solid, full-coverage undergarments are not.
These last three classy DIY Halloween costume ideas were sent in by Budget Fashionista readers:
8. Freudian Slip
Last Halloween, I saw a woman wearing a slip with words like "id", "ego", "oedipal", etc written on it. It was a Freudian slip! I thought that it was so clever and certainly was not expensive. It did not look as if she was out in her underwear.
All you need is a modest slip, a couple Sharpies, and nice penmanship!
9. Silver Screen Actress
Take your sexiest black dress, paint the skin that would show in it silver (silver colored hairspray works great), spray your hair black, and only wear black and white accessories. Definitely stand out in a crowd, while still looking FABULOUS!
~from Evil Diva
10. Smurfette and Gargamelle
Last year my boyfriend and I were the "budget" smurfette and gargamelle. I wore a plain white dress (get one in a thrift store) and a blue turtleneck and blue tights under it. Then I cut a sleeve from an old white turtleneck, tied the end stuffed it with toilet paper and it was my hat.
I painted my face blue and the only expensive thing was the blond wig, because I have dark hair. My beau wore a long black dress, put red soccer socks over his sneakers, got a cat stuffed animal and a net and he was good to go!
~ from Kate
If you need more Halloween inspo, see our posts on:
Have you made your own classy DIY Halloween costumes? Share your best ideas in the comments!