21 Mother's Day Gifts for the Beauty-Obsessed Mom
6 min read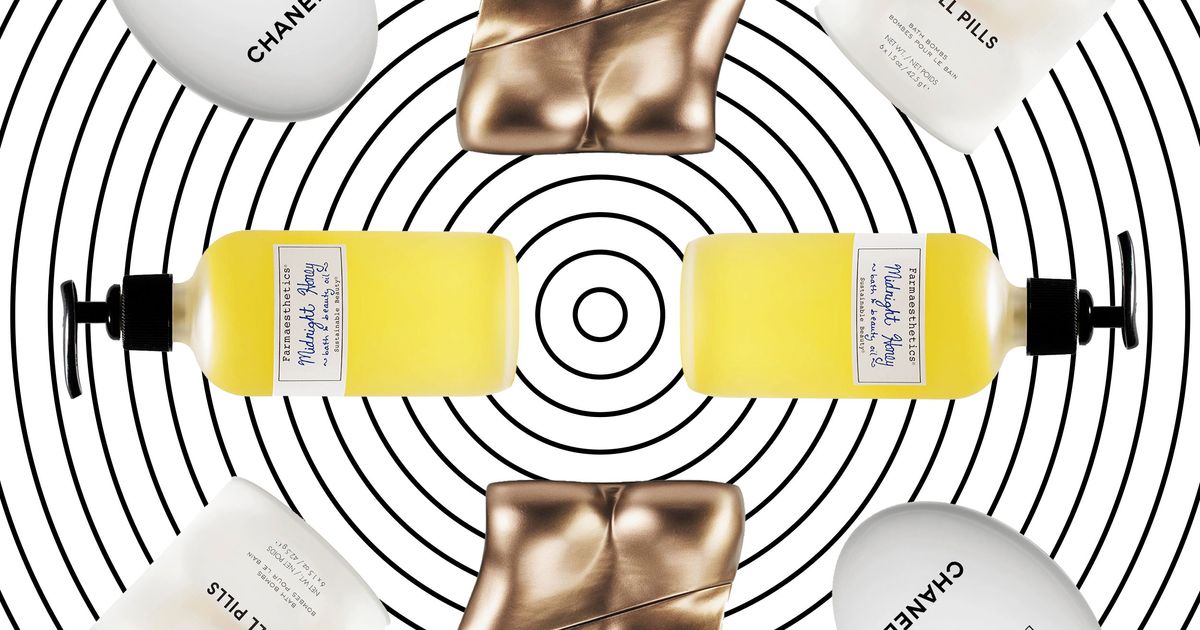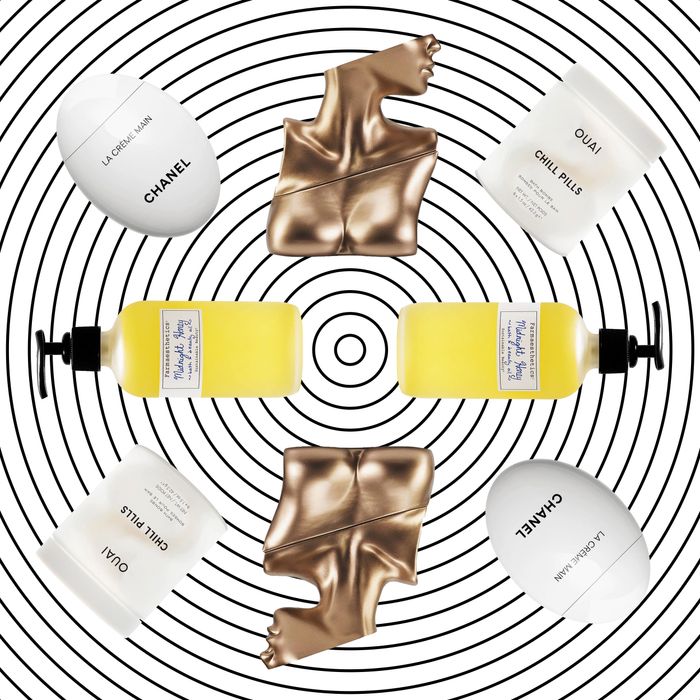 Photo-Illustration: The Cut
Beauty obsessed or not, every mom deserves to be pampered and take time to care for herself. What better holiday than Mother's Day to stock her shelf with the best beauty gifts she'll actually use and appreciate?
Whether she's a new mom in desperate need of eye cream or a mom who's been doing this for years and craves nothing more than a set of candles to top off her Saturday-morning cleaning sessions, we rounded up our favorite beauty gifts for Mom.
There are so many fragrances on the market, but Billie Eilish's perfume comes in packaging that screams "best gift ever." The metallic bottle will complement her shelfie, even if it has to share space with diapers. Its warm scent is also a signature gourmand that any fragrance lover will appreciate.
Those late nights and early mornings are real, but this eye cream blended with blueberry extract and synergistic peptides will increase the radiance of the undereye and eliminate dark circles. It's a holy grail for moms with newborns who are struggling to get those rest hours in.
The market might be saturated with retinol products, but if you're having trouble choosing what to pick for Mom, go with Skinceuticals Tripeptide-R Neck Repair. It's a neck cream that treats aging and wrinkles, and reviewers rave about seeing results in as soon as a few days.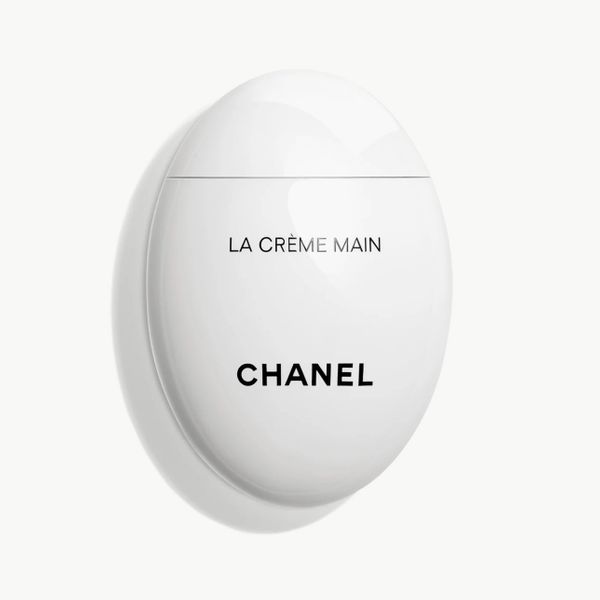 Because is any mom really an influencer without the cult-favorite Chanel hand cream? Even if she's not, this hand cream seeps into skin for a moisturizing and renewing feeling, one that's needed after changing diapers.
Did you wake up every Saturday morning with music blasting for deep-cleaning sessions? If your mom is that mom, she likely burned candles during those cleans — and probably still does. FORVR Mood candles set the je ne sais quoi for those mornings. It has four mini-candles whose aroma fills my entire space despite their size. The set is full of both sweet and spicy moments for the mom who likes the best of both worlds.
Let's be honest: A lot of moms don't have time for a full face of makeup, but that's no problem. Products like Ami Colé's cult-favorite lip-treatment oil make life easy for them. It's hydrating and nourishing, but also leaves lips with a nude, glossy finish, one that's unattainable with any other product (trust me, I've tried). Adding this oil to her purse will be a game changer. Not only will her lips never feel the same, but she'll have something to throw on if she needs a quick but functional fix in the spur of the moment.
In addition to her weekly wine, Mom also needs a weekly mask, one that gets the job done. Cle de Peau's Gold Vitality mask has a hefty price tag, but it also makes for real results. The rich and plumping mask is a thick blend with highlighted ingredients like 24-karat gold infusion and ginseng extract that plumps and soothes the skin. With just one use a week, I never have to worry about dullness or signs of fatigue. It's almost as if it plants a natural radiance into my skin and births a new and softer texture. If there's a mask made for moms, it's certainly this one.
Farmaesthetics' honey-infused massage oil is an herbal blend that deeply moisturizes and replenishes the skin, while the honey scent relieves anxiety and instantly relaxes the body. Which makes it the perfect gift for the mom who really needs a massage but doesn't have the time to book one.
I really don't know a mom who isn't always on the go. They're superhumans who don't always have time for a lot. They still deserve to feel and look their best, though. No time for makeup? No problem. A few swipes and you have a look with this stick. This multi-use product from Ilia Beauty is a creamy, buildable formula that can go from the cheeks to the lips.
Because moms deserve vacation too! Start her beach-bag prep with this buttery smooth body butter. A vacation isn't complete without body butter to throw in your beach bag and apply all over your body. OSea's body butter is my vacation holy grail because of the way my skin absorbs it, leaving it soft as a baby.
There's normal self-care, and then there's self-care that encompasses an entire experience. If your mom enjoys every little thing down to the robe she's wearing, this cozy robe from Skims is the perfect gift. It feels like a wearable blanket and completes her much-needed routine.
Whether she's on her feet all day because she's working or because she's being a mom, her toes deserve some extra love this Mother's Day. This exfoliant peel removes dead skin and build-up to reveal new even and silky-smooth skin. She'll be forever thankful, and so will her newly soft feet.
I don't think there is an oil-and-butter duo that's melted into my skin the way Mutha does, and it's also a must-have for nourishing a belly bump. Its blend of oils and vitamins seal in hydration and smells really good — fruity yet therapeutic. This particular set comes with a guided pregnancy-journey book for expecting, current, and future moms. It's a multi-use gift that any mom would get great mileage out of.
If she loves blooms, then she'll love Otherland's collection of Mother's Day candles. Blended with springlike and garden notes, these candles will create the atmosphere of an aromatic garden in her home way longer than a bouquet. The special holiday packaging is also adorned with "Mom" floral art.
A shower is one thing, but a bath is a different level of relaxation, especially when you throw in a bath bomb. Ouai's skin-nourishing bath bombs are more than your regular ones. They're dubbed "Chill Pills" because of the calming effects from the romantic jasmine scent and hemp-seed oil, which relaxes the body and soothes the skin.
Every mom wishes she could nap at any time of the day. Make sure she's napping in comfort and caring for her hair with a silk pillowcase. Slip considers its pillowcases an "eight-hour beauty treatment," because the silk material decreases friction on the skin and also helps keep moisture in the hair.
She may have her pile of serums and moisturizers, but does Mom have a gua sha tool? If not, it may be the perfect time to add one to her routine. It depuffs, relieves, and relaxes the skin for a less wrinkled and more lifted appearance. It's the beauty gift that keeps on giving.
Introduce her to Augustinus Bader's latest launch: the ultimate soothing cream, which has a rich yet hydrating formulation that deeply penetrates the skin and will leave her glowing. It's certainly a splurge, but the healthy looking skin that she'll have would be priceless.
There are red lipsticks, and then there are YSL Rouge lipsticks — bold and long-lasting with a satiny-smooth finish. Moms love options, and this set provides four of them, including the classic reds, an orange, and a nude. The runway-inspired shades are a mom's dream to quickly enhance any makeup look.
If you don't have Dyson Airwrap money, don't fret. This blowout brush from Revlon walked so the Airwrap could run. Not only it provides similar results but it's a fraction of the price, and your mom will absolutely love it.
Your mom probably has an impressive perfume lineup. She knows which one to use for every distinct occasion. However, Louis Vuitton's City of Stars fragrance is the ideal scent to switch things up. With hints of blood orange, bergamot, and lime, she'll instantly be transported to the east coast. Plus, you can take the gift to the next level by engraving her initials on it.
https://www.thecut.com/2022/04/best-beauty-mothers-day-gifts.html